In a 27 May 2022 note to investors, JP Morgan said it has raised the Jun-23 price target of YZJ Shipbuilding to S$1.20 (from S$0.86) based on the target multiple of 1.1x P/B.

This corresponds to 1-standard deviation above long-term mean which "we think is fair given where the industry is in the shipbuilding cycle.

The rating went up from 'neutral' to 'overweight'.

The stock closed at 97.5 cents yesterday (Friday).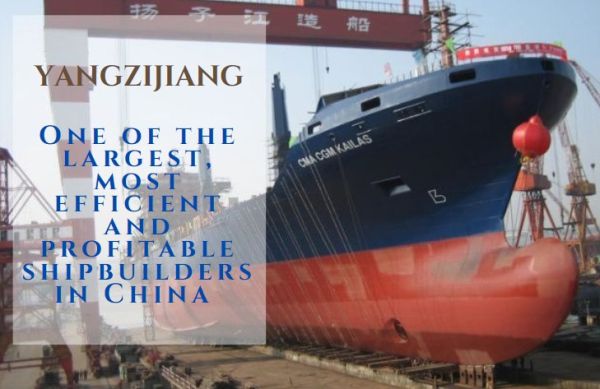 JP Morgan said: "We are positive on YZJ, viewing the Chinese shipbuilder as well-positioned to capitalize on the current shipbuilding cycle which is mainly led by containerships, dual-fuel and LNG vessels.

"Moreover, YZJ's shipbuilding margins are expected to register recovery in 2H22 supported by higher contribution from higher-margin containership vessels and better revenue-cost matching as higher-margin contracts start to kick-in during 2023~24 delivery timeframe."

On the downside risks, JP Morgan said they include:

1) COVID-19 disruption brought about by the discovery of new variants,
2) execution risk of projects and weaker-than-expected shipbuilding margins, and
3) an escalation of US-China geopolitical tensions.
CGS-CIMB recently set a target price of $1.63 for Yangzijiang post-listing of its financial arm, YZJ Financial Holdings.

It said the key investment thesis now lies on its strong shipbuilding execution, attractive valuations of 6x CY23F P/E, and potential higher dividend payout.

UOB KH has a target of $1.16.