Excerpts from CGS-CIMB report

Analysts: LIM Siew Khee & Izabella TAN

Yangzijiang Shipbuilding
Taking the wheel

■ YZJ to spin off Rmb20bn of debt investment by May 22. YZJ will gradually remit 25%, i.e. Rmb5bn to Singapore in FY22F and grow it to 40% in FY23F.


Yangzijiang

Share price:
$1.50

Target:
$1.78
■ 1H22F shipbuilding margins likely to remain muted but stronger trend in 2H22F on execution of higher value contracts secured in 2021.

■ With order book at US$8.5bn, YZJ core shipbuilding business could continue to distribute a fixed DPS of 5 Scts post spin-off.

■ We believe market is currently pricing in c. 0.66x FY22 P/BV/8x FY22F P/E for the debt investment business (vs. long-term target of 1x P/BV).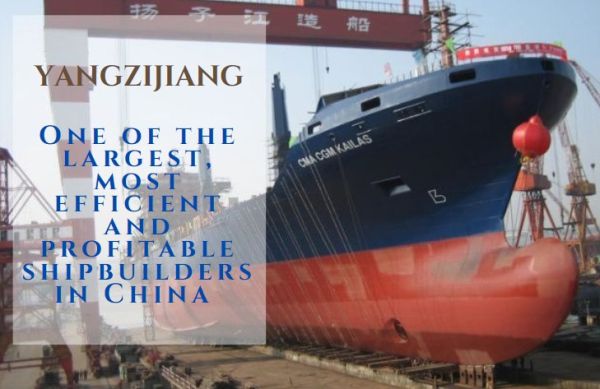 To spin off Rmb20bn of debt investment by May 2022
YZJ targets to spin off Rmb20bn of assets into the debt investment company which includes c.Rmb2.5bn of cash.


All eligible shareholders of YZJ
Shipbuilding will be entitled to a dividend-in-specie for Yangzijiang Financial on a
one-to-one basis.
25% of these assets will be gradually remitted to Singapore for the use of investments into multi-asset class and region. Management targets to grow the non-China portion to 40% by FY23F through building up its fund management capabilities.

There will be new strategic investors at the pre-IPO stage with some of the treasury shares being reissued to them.

The spun-off entity arm will have 20 staff in Singapore comprising a full team of fund managers, while the existing debt investment management team will remain in China to carry on the debt business (80% of portfolio).

Management also hinted at a longer term 1x P/BV valuation for the new business.

Assuming 1x CY22F P/BV for core shipbuilding (backed by record order wins), we believe market is ascribing 0.66x FY22F P/BV or 8x CY22F P/E for the spun-off entity.

Targeting US$2bn order wins in FY22F
YZJ currently has 157 vessels worth US$8.5bn on its orderbook.

Only 12 new vessel orders were secured in 2H21 (vs. 112 in 1H21) as its yards are full till FY24 and the management remains selective on higher-margin orders.

We expect shipbuilding margins to remain muted in 1H22 as execution of higher value contracts (secured in FY21) will only start to kick in by 2H22. Steel plates required for deliveries in 2022 have been procured at c. Rmb5.5k/tonne.

Some of the contracts in FY21 were clinched at steel cost assumption of Rmb6k-7k/tonne. We forecast shipbuilding GM of 12.5% for FY22F (FY21:11.8%).


Shipping is key post-spin off; reiterate Add with lower TP of $1.78
2H21/FY21 shipping revenues of c.Rmb551m/Rmb959m jumped 44%/50% yoy due to an expanded chartered fleet size of 26 vessels (vs. 24 in 2H20) and improved charter rates, which peaked at c.5,047 on the Shanghai Containerised Freight Index (SCFI) in 2H21, (source: Clarksons).

Shipping forms 5% of revenue and 12% of overall gross profit.

Management remains nimble in keeping the shipping fleet (21 bulk carriers) to enjoy the high freight rates and strong cashflows. Book value for the fleet was Rmb2.18bn at end-21 with average cost of c.US$12m/vessel.

Our SOP valuations are based on 1x P/BV for HTM (in line with 10% ROE) and 1.1x P/BV for shipbuilding (+2 s.d. of 6-year historical mean), adjusting for stronger renminbi.

Full report here.