Mainboard-listed Chasen Holdings has secured new Specialist Relocation and Third Party Logistics (3PL) projects worth a combined S$12.4 million.

This underscores its business recovery as it continues to capture fresh opportunities amid disruptions due to COVID-19, it said.

The Group posted a profit before tax of S$4.6 million for the financial year ended 31 March 2021, reversing losses of S$15.2 million a year earlier.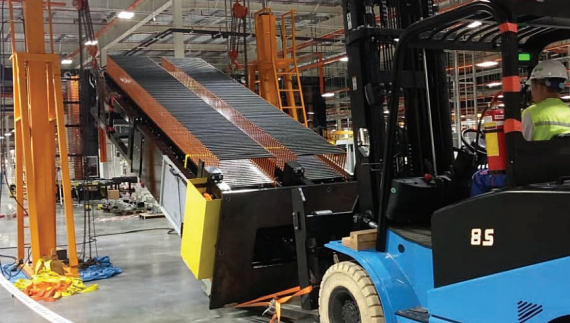 The Group's PRC-based subsidiary, Chasen (Chuzhou) Hi-Tech Machinery Services Pte Ltd, secured two Specialist Relocation projects to provide move-in services for two TFT LCD manufacturers.


• A RMB40 million (S$8.3 million) project to support a 6th Generation AMOLED TFT LCD manufacturer in Fujian Province.

• A RMB14.3 million (S$3.0 million) project for a 10.5th Generation TFT LCD manufacturer in Guangdong Province.

Both projects are scheduled to begin in the second half of the calendar year 2021, and will be completed by March 2022 and May 2022, respectively.


The Group's 3PL subsidiary, Penang-based City Zone Express Sdn Bhd, has secured a fresh project worth RM3.5 million (S$1.1 million).

It will provide cross-border trucking service of power tools for a German engineering and technology MNC from different locations in the PRC to Penang.

The project will run from June 2021 to December 2021.


Mr Low Weng Fatt, Chasen's Managing Director and CEO, said, "The new orders will keep us busy for the financial year ahead and reflects the on-going recovery to businesses in the Group's countries of operations. Chasen will continue to leverage the opportunities in the Specialist Relocation and 3PL segments to grow our market share and customers' base, seizing on the momentum to economic re-opening in the quarters ahead."