Excerpts from DBS report
Lower FY20 DPU of 5.36 Scts mainly due to rental rebates and retention of 10% of distributable income





EC World

Share price:
$0.72

Target:
$0.80

Healthy backfilling of vacancies at Wuhan Meiluote, bringing portfolio occupancy up to 99.3%





Projecting a c.12% rebound in FY21 DPU; implying an attractive forward yield of 8.3%




Maintain BUY with a TP of S$0.80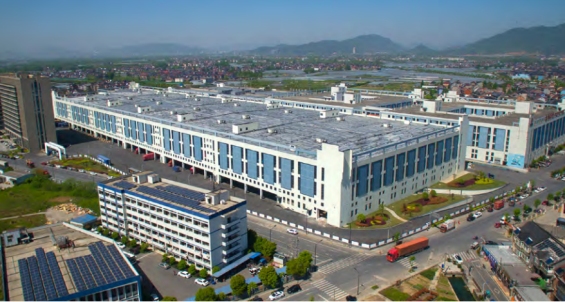 Acquired on 8 Aug 2019, Fuzhou E-Commerce is an e-commerce logistics property strategically located on the western side of Mingxing Road, Fuyang District, Hangzhou. Photo: Company

(+) Higher occupancy led to a 4.1% q-o-q increase in 4Q20 NPI
4Q20 portfolio occupancy was 99.3%, a 2.6% improvement q-o-q

Due to higher occupancy at Wuhan Meiluote (86.5% vs. 35.0%)



China Tobacco's lease at Hengde Logistics has been renewed in October 2020

China Tobacco leases c.160,000 sqm of space

Although rental reversion was slightly negative (c.-1.1%), occupancy rate at the property has been maintained at 100%



Lease at Chongxian Port Logistics has also been renewed (c.3.8% of portfolio GRI)

Based on our estimates, renewal at Chongxian Port Logistics was also likely to be slightly negative



FY20 DPU of 5.36Scts was 11.4% lower y-o-y; mainly due to rental rebates and retention of income

Rental rebates were given to tenants in April 2020 at the height of the COVID-19 outbreak in China

ECWREIT has retained 10% of distributable income in FY20 for prudence (S$4.1m retained in FY20)

Excluding income retention, decline in DPU would have been a marginal -0.1% y-o-y


(+) Improvement in gearing and all-in cost of debt
FY20 gearing of 38.1% was a 0.6% y-o-y improvement



All in borrowing costs improved marginally from 4.5% (FY19) to 4.3% (FY20)

Given low interest rate environment, we expect further savings in borrowing costs

Significant savings in borrowing costs likely to only be seen in FY22 as one of the larger loans mature




(-) Portfolio valuations decline 1.2%; offset by c.4.6% appreciation in RMB
Overall portfolio valuations decline by 1.2% due mainly to decline in valuations of Hengde Logistics and Bei Gang Logistics Phase 1

Likely due to lower rents achieved during renewals



Portfolio valuations in SGD was up 3.6% due to appreciation of RMB against SGD

RMB appreciated c.4.6% against SGD during the year


(+) Only 15.8% of leases (by GRI) will be due to expire in FY21
Only 15.8% of portfolio leases are due to expire in FY21

No master leases will be due to expire during the year

We expect rent renewals in FY21 to be relatively flat-to-slightly-positive



Organic portfolio growth to continue with rental built-in rental escalations for master leases


Our thoughts
We continue to like ECWREIT given its exposure to the fast growing logistics sector in China.

Despite taking a slight hit in FY20 due to the COVID-19 pandemic and the voluntary rental rebates given to tenants, we believe that the worse is over.

Moreover, c.75% of its portfolio leases are master-leased with built -in rental escalations that will support organic growth in the portfolio.

During the quarter, ECWREIT successfully backfilled vacancies at the Wuhan Meiluote property (86.5% vs. 35.0%), and we believe that ECWREIT will be able to continue leasing out available space at the property and sustain its strong overall portfolio occupancy rate of 99.3%.
We do however note that retained income in FY20 has increased to c.10% of DI and this was the main cause for full-year DPU to come in c.5% below our projections.
More details will be given after the analyst briefing tomorrow.
We currently have a BUY call on ECWREIT and a TP of S$0.80.
Full report here.