Excerpts from RHB report

Analyst: Vijay Natarajan
Steady As It Goes; Keep BUY


• Maintain BUY, TP of SGD0.76, 15% upside with c.8% FY20F yield. EC World REIT's 1H20 results are in line.


EC World

Share price:
$0.66

Target:
$0.76
We hosted Management for a post-results investor briefing.

Key takeaways: a gradual resumption of normal operations across all its assets, increased demand for e-commerce logistics assets post COVID-19, and a cautiously optimistic outlook.

Valuations are attractive, at 0.8x P/BV, with a stable and high yield of >8%.

• Stable 1H20 DPU; barring one-off rebates and retention, 2H20 should be stronger. 2Q20 distributable income rose 0.5% YoY, mainly due to the contribution from Fuzhou E-Commerce, which the REIT acquired in Aug 2019.


"Distributable income rose 26.4% QoQ on the absence of one-off rental rebates given in 1Q20.

"ECWREIT retained 10% of distributable income during the quarter, in light of uncertainties."

-- RHB report
We expect 2H20 DPU to increase by 10% HoH, with the absence of rental rebates and steady contributions from master leases and other assets.

• No impact from investigations on ex-chief investment officer (CIO). On 2 Jul, ECWREIT announced that its then-CIO Li Jinbo was under investigation by the Commercial Affairs Department and the Monetary Authority of Singapore, pursuant to Section 20 of the Criminal Procedure Code.

It confirmed that the investigation was conducted at the personnel level, and has no implications on the REIT. Li has since left the firm.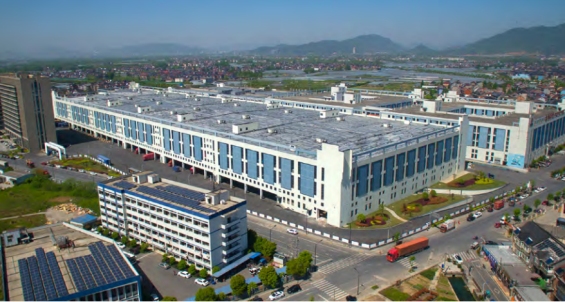 Fuzhou E-Commerce, an e-commerce logistics property in Hangzhou, is among the assets held by EC World REIT. Photo: Company

• Expect majority of 2H20 leases to be renewed. About 13% of leases by gross rental income (23% by NLA) are due for renewal in 2H20, with the majority coming from the expiry of leases at Hengde Logistics.

Management noted the good progress on ongoing discussions with underlying tenant China Tobacco Zhejiang Industrial, and expects the tenant to stay.

However, due to the challenging market conditions, it does not expect any rental uplift from the asset.

The other lease expiries are for Chongxian Port Logistics, for which it still sees good demand – but weakness is expected in Wuhan Meiluote (WML), located in the city most impacted by COVID-19.

WML accounts for <2% of NPI, so the earnings impact is minimal.

• E-commerce asset acquisitions likely in 2021. ECWREIT's focus in 2H20 will be on operations, but also sees the possibility of acquiring some e-commerce and other logistics assets from its sponsor, in 2021.

While China will remain its key market, it has also started to explore Australia and Europe for potential opportunities.

The REIT manager reiterated that DPU and yield accretion will be the key criteria for any acquisition.

Gearing is at a modest 39.1%, well below the new 50% cap.
• No refinancing needed until 2022. ECWREIT's combination of onshore (33%) and offshore debt (66%) facilities are only due for refinancing in Jun 2022.

100% of onshore facilities are fixed. The REIT also manages FX risks by using FX options to lock in 6-month forward income.

Full report here.