Excerpts from UOB KH report

Analyst: Adrian Loh


Gearing Up For A Fine 2021
YZJ remains one of our key stock picks for 2021 on the back of the resumption of earnings growth, undemanding valuations and strong financial position.


Yangzijiang

Share price:
95.5 c

Target:
$1.17
New order wins worth nearly US$1.8b in 2020 (2019: US$0.83b) exceeded our expectations of US$1b and should set the company up to generate higher profits yoy in 2021.

In 4Q20 alone, the company bought back over S$45m worth of stock, underlining its confidence in its business outlook.

Maintain BUY. Target price: S$1.17.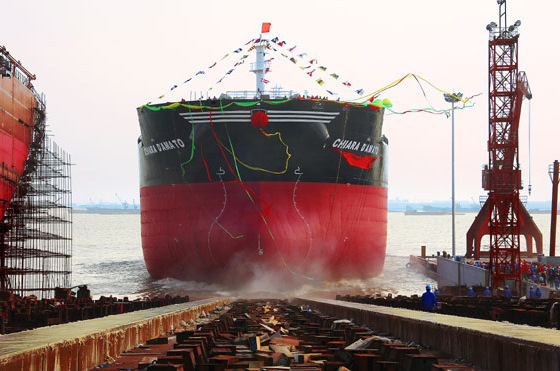 YZJ's cash + investments = market cap. The operating business is valued at nothing. Photo: Company
WHAT'S NEW
• We believe that Yangzijiang Shipbuilding (YZJ) remains a compelling stock for this year as its valuations remain undemanding, with 2021 EV/EBITDA and P/B multiples of 2.6x and 0.52x respectively, a PEG ratio of 0.69 and net cash of S$0.22/share (or 23% of its current share price).

In addition, if we add its net cash position to the current portion of its debt investments of Rmb13.6b as at end-3Q20, this would be equivalent to its current market capitalisation of S$3.5b.

This implies that investors are essentially getting its shipbuilding business for free.

• Orderbook wins this year (2020) have been solid, in our view. YZJ has outperformed our expectations with US$1.8b worth of new orders in 2020 in the face of a tough year given the COVID-19 pandemic.

Importantly, the company appears to have expanded its market share in China given that almost all of its orders in 2020 were from Chinese clients compared to the past which saw a more even distribution of orders originating from clients in Europe, US and Asia.

We expect the company to build on this momentum in 2021 and conservatively forecast a similar level of order wins of US$1.8b.

We also highlight commentary from management that global new ship-building orders declined by about 50% in 9M20 in the face of a depressed market, which makes the company's order wins this year all the more compelling.

• Expecting solid 4Q results. The company's 4Q20 results should be strong given that the company's new order wins peaked during the quarter at nearly US$1b (see chart overleaf).

In addition, results may be bolstered by the potential of a tax write-back at the end of 2020 as its new shipyard may qualify as a "New High Tech Enterprise", thus attracting a lower tax rate of 15% vs the current 25% tax rate that YZJ has provisioned for.

This would equate to a tax write-back of around Rmb100m which we have not factored into our current forecasts.

STOCK IMPACT
• Aggressive stock buyback programme in 4Q20. In the past five weeks, YZJ bought back nearly S$1m of stock on a daily basis (see chart on RHS), and in 4Q20 itself the company spent a total of S$44.5m on its share buy-back programme.

Since the start of this buy-back mandate, a total of 1.7% of its outstanding shares have been purchased, underlining its confidence in its 2021 business outlook and potentially signaling a strong 4Q20 result, which it will report in mid-Feb 21.

• Bullish performance of various maritime indices positive for sentiment but may not translate into new orders yet. In 2020, the Shanghai Containerized Freight Index and the Baltic Dry Index (BDIY) performed well, rising by 158% and 143% respectively (see chart on RHS).

In our view, this is positive for overall sentiment in the shipbuilding industry but may not translate to new orders yet as the index performance did not reflect a shortage of containership supply or stronger-than-expected demand but rather a shortage of container boxes and congestion at ports which has driven up freight rates.

EARNINGS REVISION/RISK
• None.


VALUATION/RECOMMENDATION



• Maintain BUY with an unchanged target price of S$1.17. Our target price is based on 0.68x 2021F P/B, which is a 10% discount to its 5-year average P/B.



• No risk to dividends, in our view. While we forecast a 25.2% yoy decline in 2020 net profit, we do not expect dividends to be negatively impacted, unlike other companies in the same sector or even in sectors which traditionally have been viewed as "safe". We view YZJ's 2021F P/B multiple of 0.52x as undemanding as it is 1SD below its 5-year average of 0.73x, while on a PE basis, the company is trading 10% below its 10-year average of 8x.



In 2019, YZJ paid a final dividend of S$0.045/share and we forecast the company to pay a similar dividend this year, which equates to a 2021F yield of 4.9% at the current share price. As at end-3Q20, the company's net cash of Rmb4.4b translates into S$0.22/share.

SHARE PRICE CATALYST
• New order wins and lower exposure to debt investments.

Full report here.