Excerpts from CGS-CIMB report

Analyst: Cezzane See
Divesting 80% of Greenfields Dairy
■ JAP has entered into a conditional Share Purchase Agreement (SPA) to sell Greenfields Dairy Singapore Pte Ltd (GDS) for a US$295m consideration.


JAPFA

Share price:
80.5 c

Target:
$1.00
■ GDS holds the vertically integrated branded SE Asian dairy product business. Post deal, JAP will still own 20% of GDS.

■ We are positive on the deal as valuations are favourable and it frees JAP's management to focus on core upstream operations. Reiterate Add

Entering into SPA to divest GDS stake
● JAP announced that it has entered into a conditional Sale and Purchase Agreement (SPA) with Freshness Holdings Ltd. (Investor) and Freshness Ltd. (the JVCo) for the effective sale of an 80% stake in its subsidiary Greenfields Dairy Singapore Pte Ltd (GDS) which holds JAP's "Greenfields" dairy business; a vertically-integrated business from dairy farming to branded dairy products in Southeast Asia.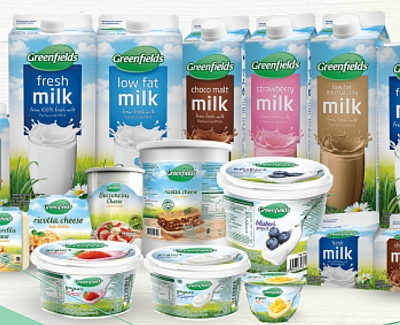 Greenfields is the only and largest dairy company in South-East Asia that produces its fresh milk on its own integrated farm and processing facility.● The Investor is owned by affiliates of TPG and Northstar Group.

● The aggregate consideration for the deal is US$295m, comprising of a cash component of US$236.0m and shares amounting to a 20%-stake in the JVCo.

● According to JAP, the US$295m consideration values GDS at c.4x NAV (based on net asset value of US$81.3m as at 30 Sep 2020); and an implied EV/EBITDA of c.21x (based on enterprise value of US$334.72m on FY19 EBITDA of US$16.1m). The group's gain from the disposal is estimated to be US$213.7m.

● JAP said the deal was performed to hasten the next phase of development for GDS's business as the tie-up with TPG and Northstar could bring both funding and senior management expertise to further grow the business.


Positive on deal valuation; frees JAP's time for core businesses
● We like this deal as it was performed at a favourable valuation; above even JAP's forward EV/EBITDA.

Moreover, JAP guided it intends to utilise c.US$150m of cash proceeds for a special dividend of 10 Scts/share, a significant positive.
JAP believes it could receive US$244.m in proceeds (following the cash of US$236m and repayment of an US$8m shareholder loan by GDS).

● We like that the 20% stake allows for JAP to benefit from any upside potential of the business; but more importantly it frees JAP's management time to focus on its core upstream businesses that have been performing well.

● We maintain our forecasts as we think the divested unit has not been a major contributor to the dairy segment's net profit previously.


● The deal is expected to be completed in Feb 2021F; hence we make no changes yet.

● We have been positive on JAP as it has diversified its business to pillars that can mitigate each other's weaknesses.

● We reiterate our TP of S$1.00, based on 12x PER FY22F EPS (close to JAP's 4-year average mean).

● Re-rating catalysts are better operating metrics for all segments. Downside risks are vice versa.

Full report here.

UOB KH report ($1.00 target price also) here.