Excerpts from UOB KH initiation report

Analysts: Llelleythan Tan & John Cheong

Riding On China's Auto Sales Recovery, High TV Demand
InnoTek, which has a huge exposure to China's auto market, is a precision metal components manufacturer serving the automobile, TV and office automation industries.


Innotek

Share price:
53 c

Target:
82 c
It is set to benefit from: a) China's auto sales recovery; and
b) COVID-19 social distancing measures which have boosted demand for large screen TVs.

We expect EPS to grow by 229% hoh in 2H20 and 19.4% yoy in 2021.

InnoTek has a net cash position of S$73m. We initiate coverage with BUY and PE-based target price of S$0.82.

INVESTMENT HIGHLIGHTS
• Set to benefit from recovery in China's auto sales and robust TV demand due to COVID-19. China has successfully contained COVID-19 and eased most of its social distancing measures.

This has led to a surge in passenger vehicle (PV) sales back to preCOVID-19 levels.

InnoTek, which has large exposure to China's automobile market (historically accounted for 30% of annual revenue), is set to benefit from 2H20 onwards.

Due to the social distancing measures, its TV panel segment is enjoying strong demand for large TV screens used for virtual meetings, online education and entertainment at home.

"With the surging demand, we reckon that the automobile and TV panels segments will drive earnings from 2H20."


-- UOB KH report
• New CEO's successful restructuring initiatives and strong major shareholder backing. InnoTek's new CEO and Non-Independent Director Lou Yiliang (who joined in end-15) implemented several restructuring initiatives to boost profitability, including an incentive scheme which rewards employees based on units produced per day and production yield.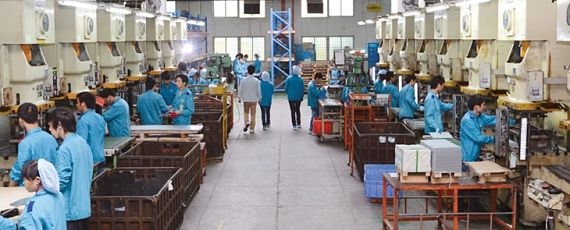 As a result, InnoTek managed to turn from a net loss of S$16.3m in 2015 to decade-high annual net profits of S$20.2m/S$16.7m in 2018/19 respectively.

Meanwhile, its gross margins had also increased from 6.5% in 2015 to 21.8% in 2019.

As such, InnoTek has become more resilient during economic downturns due to the initiatives.

The track record of the major shareholder, the Chandaria family who is involved in the founding of Venture Corporation (Venture), has been underappreciated by the market.

Mr Neal Chandaria has been the Chairman since 2017 to date, during which InnoTek has seen its most profitable years.


• Initiate coverage with BUY and PE-based target price of S$0.82, based on a 9.8x 2021F PE, pegged to a 5% discount to the average peer mean of 10.3x 2021F PE.

InnoTek is currently trading at 6.3x 2021F PE (ex-cash PE of 2.5x), which is unjustified based on its resilient business model, high net cash position and high margins as compared to its peers.

Full report here.