Ernest Lim contributed this article to NextInsight

In May 2019, I met Starburst's Managing and Executive Director Mr Yap Tin Foo (photo). Since Mar 2020, Starburst has been on a roll in winning contracts and I believed it was an opportune time to meet him again. Despite his busy schedule, he agreed to meet me on 1-1 basis to share his company's business operations and prospects. Below are some of my takeaways from our discussion and from the company's recent 1H20 results briefing.



Photo: Company

Company description
Starburst is an engineering specialist in a niche industry, and designs, fabricates, installs and maintains anti-ricochet ballistic protection systems for firearm shooting ranges and tactical training mock-ups. The Group's firearms-training facilities and tactical training mock-ups are utilised by law enforcement, military and security agencies as well as civil authorities in Southeast Asia and the Middle East.

In addition, Starburst offers complete service and maintenance programmes to ensure that the completed firearm shooting ranges and tactical training mock-ups are kept in optimal operating conditions.
Bright prospects from global spending with some significant projects in the horizon
According to Starburst's 1HFY20 press release, demand for military equipment is increasing as governments focus on military modernisation, given increasing global security concerns. Total global military expenditure rose to US$1,917 billion in 2019, representing a 3.6% increase from 2018 and the largest annual growth since 2010. The five countries with the greatest spending are the United States, China, India, Russia, and Saudi Arabia.


Notwithstanding some potential military budget cuts in 2020 due to Covid 19 (for example, Singapore), the trend remains up as terrorists continue to challenge security forces globally, as do conflict and instability in Africa and the Middle East.

In addition, it is noteworthy that once budgets are approved for specific projects, they are seldom cut or cancelled. Most of the projects that Starburst is tendering for have budgets already allocated to them.


"The company is sanguine about the outlook and believes that the tenders which it has participated in Southeast Asia and the Middle East in 2020 will yield positive results."
-- Ernest Lim CFA, CA
Besides Middle East and Singapore which Starburst is in, it is also targeting countries like Australia. According to an article in The New Daily 30 Jun 20, Australia plans to spend AUD270b in military / defence over the next decade which may pose opportunities for Starburst.

In more tangible terms, based on a 30 Jun 2019 article in The Straits Times, Phase 1 of Safti City (Safti City has a budget tag of around S$900m) started construction last year and is expected to roll out progressively from 2023.

Under the Australia-Singapore Military Training Initiative ("ASMTI"), Singapore will invest up to A$2.25b in Australia to develop and enhance training areas such as the Shoalwater Bay Training Area (SWBTA) and a new Greenvale Training Area in Queensland, Australia. This poses tremendous opportunities for niche players such as Starburst.

Dividend policy in the making

Starburst has no fixed dividend policy. However, management is open to exploring a fixed dividend policy.

Maintenance contracts gaining traction

Starburst's maintenance portion is likely to increase over time due to the following factors:

a) The complexity and tenure for maintenance contracts is getting longer with some stretching to 10 + 10 years, from the usual 3+3+3 / 5+5+5 years.


b) As Starburst clinches contracts, it is likely to also get the maintenance portion of the contract as it is already involved in the design stage + fabrication and installation. Maintenance revenue is typically 3-5% of the contract value and over time, this should build up to a sizeable recurring income stream.

As of now, Starburst has a maintenance order book of around S$7m. With new contracts clinched this year ($40.9m and $13.1m), this yields another $2m-plus maintenance order book. In the pipeline are a couple of sizeable contracts which should add to the maintenance order book.


c) Singapore is rolling out some of the old maintenance contracts previously undertaken by Starburst's competitors or facility maintenance contractors. This is around $3-4m of maintenance order book.

If Starburst can get this, the maintenance portion will be able to cover their operating costs and any new contracts will flow directly to the bottom line.

Market is starting to pay attention to Starburst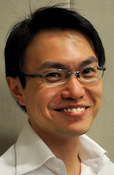 "Notwithstanding the hype over glove companies, biopharmaceutical companies and medical device manufacturers, the market is starting to pay attention to Starburst. This can be seen from a couple of aspects."

-- Ernest Lim CFA, CA
a) Placement of 6.4m vendor shares @$0.390 to ICH Capital and Eternal Glade
This is a plus as such funds would have done their due diligence on the company.

Mr. Edison Chen, the investment manager under ICHAM (Eternal Glade is managed by ICHAM Pte Ltd), was a top ranked analyst with accolades from StarMine and Asiamoney.

b) Volume
Average 30-day volume has increased from a paltry 16.5K shares at the start of July 2020 to 496K shares on 21 Aug 2020. This spike seems to indicate there is increasing interest in this stock.

Relatively unscathed by Covid 19
Unlike other companies' which have reported a significant drop in operating performance, Starburst's 1HFY20 revenue almost tripled to $9.7m due to contributions from projects in SE Asia and Middle East.

This is because it is relatively unscathed as most of its services constitute essential services. In addition, they have not experienced any disruption in the supply chain. Furthermore, they keep some inventory of their raw materials as they also do maintenance work.

Risks
a) Relatively illiquid
Although Starburst's liquidity has increased markedly, it is still a relatively illiquid stock which may be difficult to buy or sell in significant quantities. Furthermore, the lack of liquidity may decrease the accuracy in the analysis of its stock chart.

b) Largely (still) a project company
While it is building its maintenance business to generate recurring income, it is still a project company, hence results are likely to be lumpy in the next few quarters.

c) Lack of analyst coverage
There is currently zero analyst coverage. The investment community is not familiar with this company. Nevertheless, as most technology, glove, biopharmaceutical, and medical devices stocks have run, it is likely that the market is looking for the next stock idea.

My view is that as Starburst continues to deliver on contract wins and results, there may be some initiation reports from analysts in the next few months.


d) Warrants – potential share overhang?

As at 30 Jun 2020, there were 58.8m outstanding warrants with an exercise price of $0.25 / share. These warrants will lapse on 14 Jun 2021.

This may seem an extremely large potential share overhang. However, the overhang is likely to be lesser because firstly, based on my personal tabulation, and based on the assumption that strategic partner Swiss Securitas has not exercised its 6m warrants since 6 Jun 2017, management and Securitas own slightly more than half of the outstanding warrants.

Secondly, there was active trading when the warrants started trading in Jun 2017 and some of the warrant holders' total cost may be as high as $0.45 (after taking into account the warrant cost + exercise price).

Thirdly, if the company continues to win contracts and deliver results, it is likely that this potential share overhang may be absorbed in time to come.

Conclusion – bright outlook with strong order books
In a nutshell, Starburst is in a niche industry with bright prospects. I believe it is a company to be put on the watchlist as we assess its development.

P.S: I have informed my clients on Starburst last week. I am vested. Please visit Starburst's website HERE and do your own due diligence. Investments carry risk and its best to be familiar and comfortable in what you invest in.

This article was originally published on Ernest Lim's blog

Please refer to the disclaimer HERE