Excerpts from RHB report

Analysts: Jarick Seet & Lee Cai Ling


♦ Maintain BUY on this top sector pick, DCF-based TP of SGD0.65, 30% upside with 4% FY19F (Jun) yield.

Silverlake

Share price:
53 c

Target:
65 c
With improving fundamentals and strong earnings growth, Silverlake Axis should record robust numbers in 2019.

The healthy growth and margin improvement should continue into 4Q19, as it is still executing a large Malaysian contract.


♦ A superb 3QFY19. As we expected, Silverlake reported splendid 3QFY19 numbers, with revenue up 12% YoY and PATMI surging 77% YoY.

This was mainly due to its margin expansion from licensing revenue growing 73% YoY, as it continued to execute the large Malaysian contract.

In addition, project services continued to grow by 21% YoY.


♦ Roadblock for further upside cleared. On 29 Jan, >39m shares were crossed.

Our channel checks indicate that this block was potentially from a former substantial shareholder – the Chinese conglomerate, HNA – who over the past months has been selling in the open market.

This partially led to a muted share price performance.

With the overhang now gone, we are optimistic that the stock will undergo a positive rerating, reflecting Silverlake's value.

♦ Higher DPS in 4QFY19. Management said it is keen on rewarding shareholders with better dividends.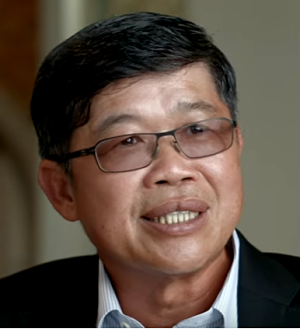 Silverlake chairman Goh Peng Ooi. Youtube screenshotIn addition, we believe Silverlake will likely engage in more share buybacks, similar to what was done in 2018 – which is a positive.

As of 3QFY19, it declared a total of SGD0.004 in DPS, vs SGD0.003 a year ago. For 4QFY19, management guided that it will likely look to increase the payout ratio further.

Historically, Silverlake has paid over 80% of earnings as dividends. Due to previous share buybacks, we expect its dividend payout ratio for 2HFY19 to be 60-70%, resulting in a projected FY19F yield of 4.4%.

♦ MYR250m orderbook with potential large contract wins ahead. As of end-3Q19, Silverlake's orderbook stands at MYR250, down from MYR280m in 2QFY19.

With banks budgeting for more IT investments, especially in Indonesia and Thailand, we understand management is actively in talks with a few potential new and existing customers.

Management is also confident of securing additional large contracts by the end of 2019 – which should further contribute towards PATMI growth in FY20-21.

Full report here.