Excerpts from DBS Research report


Analyst: Lee Keng LING
What's New


• FY21 net profit of RM143m in line, recurring revenue accounts for 81% of total revenue


Silverlake

Share price:
27 c

Target:
38 c
• Order backlog of RM450m; outlook improving with healthy project pipeline

• MOBIUS system to be the game changer; expect more contracts ahead

• Raised FY22-23F earnings by 7% each; maintain BUY with higher TP of S$0.38
Banking on a gamechanger system

Investment Thesis:
New open banking platform could be a game changer.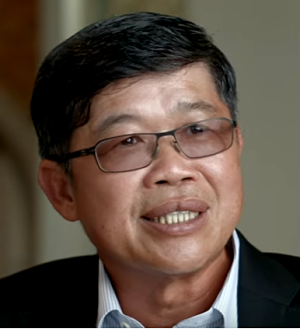 Silverlake founder and executive chairman Goh Peng OoiWe believe Silverlake's new open banking platform, MOBIUS, that combines the customer-facing digital capabilities with core banking processing capabilities, could be a game changer.

The group has already signed its first contract with a major bank in Thailand in 4Q FY21.

The group is beginning to close more deals and is seeing an increase in enquiries in its range of solutions and capabilities for the financial services market sector in countries like Malaysia, Indonesia, and Thailand.

In this digital age, customers continue to make IT investment decisions despite the ongoing pandemic.

Recurring revenues resilient amid COVID-19. We like Silverlake for its high recurring revenue contribution of at least 60% of total, and impressive gross margin of c.60%. In FY21, recurring revenue formed 81% of total revenue.


Valuation:


Maintain BUY with higher TP of S$0.38. Our S$0.38 TP is pegged to its average PE of c.19x on FY22F earnings. Global peers are trading at average forward PE multiples of 25.9x and 22.9x over the next two years.



Where we differ:


More optimistic, expect recurring income to expand further. We remain optimistic on Silverlake's business given its market leader position in core banking solutions segment. Digitalisation has now become a necessity instead of something good to have.


Key Risks to Our View:
1) Slowdown in IT spending on the back of the weak global economy could lead to lower orderbook;

2) Concerns on corporate governance issues. Related party transactions with Mr Goh's private companies over the past few years have raised concerns on corporate governance.

Full report here.