Excerpts from KGI Research report

Analyst: Joel Ng


Kitchen sinking. For the full-year FY18, the group recognised US$15.2mn in non-cash valuation and impairment losses,
mainly due to its shipping assets.


Uni-Asia Group

Share price:
$1.25

Target:
$2.07
As a result, the value of its
joint-investment containerships has been reduced to zero
on its balance sheet and risks of further impairment losses
from containerships are minimal.

On a positive note and
more importantly, cash flow from operations have improved
every year since FY14 - from US$4.8mn in FY14 to US$17mn
in FY18 – such that it was able to increase FY18 dividends to
7.0 Sing cents, or an implied 5.7% div yield.

Net gearing
improved to 103% at end-2018 from 130% at end-2017.


Hotel operations set to benefit from Tokyo 2020 Olympics and Rugby World Cup 2019. Uni-Asia will be managing 2,871 rooms by 2019 and 3,553 rooms by 2020.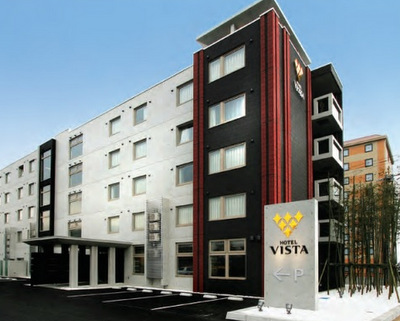 A Vista Hotel operated by Uni-Asia Group.
Photo: CompanyWe estimate hotel operations can provide a recurring core net profit of US$1.5-2.5m p.a. by 2021.

However, due to the new accounting standards IFRS 16, UAG will recognise long-term operating leases on its balance sheet from Jan-2019 onwards.

Although this is not expected to have any operational impact (e.g., cash flows) on UAG's hotel business, this business segment is estimated to recognise losses in the next 2 years due to front-loading of expenses under IFRS 16.

We have not made any changes to our forecasts and maintain our valuation methodology as we still expect core-earnings to be profitable.


Dry bulk weighs on share price. The Baltic Dry Index (BDI) dropped to a 2-year low of 595 pts in February 2019 amid uncertainty over the US-China trade war. We believe UAG's share price already reflects the weakness in the shipping sector.

Looking forward, the easing of trade tensions and increase in demand from new stimulus measures in China may reverse the decline over the last two quarters.

Hong Kong properties providing good income over the next four years. UAG is expected to recognise profits from one HK property project per annum until 2022.

It invested US$6.4mn in its 3rd HK property project and US$2.6mn in its 4th HK property project.

These projects are scheduled to be completed in 2019 and 2020, and will allow the group to recycle the gains into new projects. It recently invested a combined US$11.5mn in two more HK properties which will be completed in 2021 and 2022.

Management will continue to focus on more opportunities in the HK commercial market, which could provide further upside to this segment.


♦ Valuation & Action
S$2.07, based on the sum-of-the-parts We reiterate our BUY recommendation and fair value of (SOTP) valuation of its three businesses.

Our TP is an implied

0.6x 2019F BVPS and 9.5x 2019F EPS. UAG is positioned to

ride the growth in its three business segments:
1) dry bulk shipping recovery in 2019,
2) HK property business earnings visibility until 2022, and
3) an increase in hotel rooms under

management ahead of two of the world's largest sporting

events to be held in Japan.

Risks: UAG's shipping business (30% of Uni-Asia's FY18 revenues) is cyclical in nature, which may result in impairments to its shipping assets.

Full report here.