Chasen Holdings has, for years, been deriving the bulk of its revenue and profit from relocating sophisticated manufacturing equipment in various parts of the world.

In China, all its revenue since 2004 has been derived from this specialist relocation business.

It's a project-based business that continues to thrive, with China accounting for 42.8% (S$54.7 million) of the Group's revenue in FY18 (ended Mar 2018).



To that, Chasen wants to add a recurring revenue stream in China by offering complementary services to manufacturers and owners of high-tech manufacturing equipment.

It would provide a

n air-conditioned, humidity-controlled cleanroom

facility for them to get their equipment stored and/or refurbished and critical components maintained.

"We want to grow this new revenue stream to reach a 60-40 or 50-50 mix for the relocation and refurbishment businesses for

our China subsidiary

," said Mr Eric J P Ng, non-executive chairman of Chasen, at a recent presentation to Phillip Securities brokers. It was one in a series of presentations by Chasen at various brokerages.

(He didn't give a time frame but such a revenue mix, if achieved, implies a significant revenue stream, assuming the relocation business in China stays at, say, FY2018 levels, ie about S$55 million).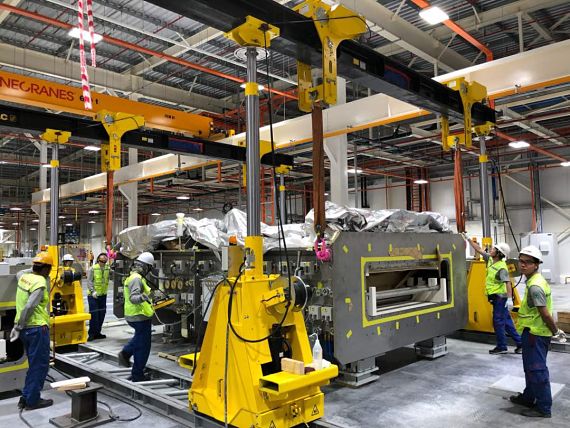 Chasen workers relocating sophisticated machinery. This requires state-of-the-art material handling equipment and specialised worker skills. Photo: Company

First, some background of Chasen's key business segment.

Investors unfamilar with Chasen ask why its relocation contracts run into millions of dollars. Next: Isn't there stiff competition where Chasen operates?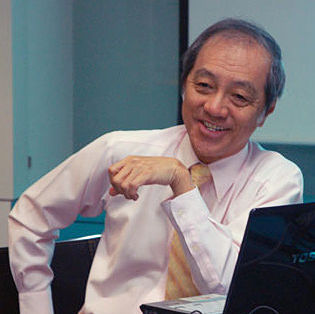 Eric J P Ng, non-executive chairman of Chasen Holdings. NextInsight file photo Briefly, as non-executive chairman Mr Ng explained to the audience at Phillip Securities, the equipment that Chasen relocates is typically related to the manufacture of TFT LCD monitors (ie flat panel TV monitors), solar panels and semiconductor-related products.

Such equipment, particularly the new-generation ones, can take up to two, or even three, years to be delivered from the time of order.

So if any serious damage occurs during their relocation from the manufacturer's to the customer's facility, the customer would face significant losses from sustained periods of production delays.

The relocation of such sophisticated machinery requires state-of-the-art material handling equipment and specialised worker skills.

When it comes to competition, in China, Chasen has only two competitors -- a Japanese and a Taiwanese relocation specialist.

Similarly, in Singapore, where it records about $16 million in annual revenue from the relocation business, it considers itself a major player while other contract bidders are basically transportation companies.

In China, to complement its relocation business, Chasen would offer at its new facility located in Chuzhou, Anhui Province:



Stock price

7.3 c

52-week
range

6.1 – 8.9c

PE (ttm)

4.3

Market cap

S$28.3 m

Shares outstanding

387 m

Dividend
yield (ttm)

5.6%

1-year return

0%

Source: Bloomberg
a) the equivalent of a "hospital operating theatre" -- ie a specialised cleanroom facility where Original Equipment Manufacturer (OEM) customers can have their equipment upgraded to the latest technology or refurbished for the secondary equipment market by their own engineers;

b) air-conditioned humidity-controlled warehouse for storage of sophisticated machinery; and

c) specialised workshops to maintain critical components of sophisticated machinery.

Chasen has a similar refurbishment facility and air-conditioned humidity-controlled warehouses in Singapore and specialised workshops in Malaysia for the maintenance of critical components and spare parts..

It is therefore seeking to replicate its success on a much bigger scale with its new facility located on a 100 mu piece of land (equivalent to more than 700,000 sq ft, or about 10 football fields) bought in 2017 in an industrial estate in Chuzhou.

With that, Chasen becomes a property owner for the first time in China, encouraged in part by local government incentives.


♦ First phase completed, second phase by end-2020
Chasen has completed the first phase (about 40%) comprising a 110,000 sq ft specialised warehouse, and office and workers quarters, dining hall and training facilities, car park and landscaped frontage.
"The property is already in use and the warehouse is fully rented out for the next 2 years," as Chasen reported in a Nov 2018
update
alongside its FY19 interim financial results. The rental income has not been disclosed.
In Phase 2, a new building would be dedicated to refurbishment and maintenance services and specialised machinery storage.
There is growing demand for this from the many high-tech production lines already installed all over China.
Currently, when refurbishment is needed, the equipment is typically taken out of China to countries such as Japan, Germany and the US.
Transportation cost is not the only minus factor but customs paperwork too.
"The regulatory environment favours the refurbishment work to be carried out in China," noted Mr Ng.
The construction cost of Phase 2 is estimated at RMB30-35 million, extrapolating from the RMB 25 million for Phase 1.
It is expected to be completed by the end of 2020.