REX International Holding's 90% subsidiary Lime Petroleum AS ("LPA") has entered into an agreement to divest part of its Norwegian offshore oil assets for US$45 million cash (approx S$61 million).

The news, released during lunch break today, sent the share price of Rex up as much as 1.5 SG cents (+18.5%) to 9.6 SG cents for a market cap of S$124 million.


Stock price

9.4 c

52-week range

4 – 11.9 c

PE

--

Market cap

S$121 m

Shares outstanding

1.29 b

Dividend
yield

--

1-year return

36%

Source: Yahoo!
To put the divestment figure in perspective: REX, with a market cap of S$124 million, had as at end-Sept 2018, cash and cash equivalents and quoted investments totalled US$34.56 million; with cash and cash equivalents at US$4.66 million and quoted investments at US$29.90 million.

It had short-term borrowings of US$29.9 million but these are secured by tax refund receivables from the Norwegian tax authorities.

(LPA, as a prequalified company, benefits from the Norwegian tax system with 78% cash-back of all exploration expenditures)

After divesting part of its Norwegian assets, REX has a far larger offshore oil asset in Oman, which the company expects to bring to production later this year. (See:
REX INT'L: Holds on to Oman oil stake for "more upside and cashflow"
)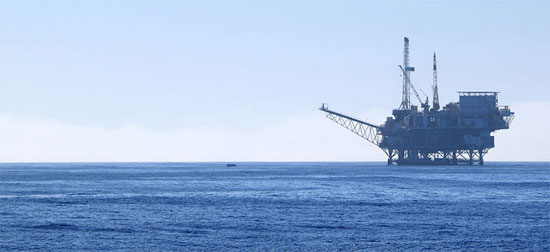 "The Group intends to use the proceeds from the aforementioned monetisation for its E&P activities, to further grow and advance its portfolio of assets on the Norwegian Continental Shelf and to maintain a high equity stake in its Oman licence."
REX said today it would also divest its 30% interest in the Rolvsnes discovery in PL338C, PL338E and its 20% interest in the Goddo prospect in PL815 to Lundin Norway AS.

The transaction is subject to customary government and regulatory approvals.

The transaction, to be effective from 1 January 2019 (a standard practice in Norway), involves a cash consideration of USD 43 million and a contingent payment of a further USD 2 million upon no adverse event materialising within a 12-month period from the completion of the divestment.

DETAILS OF THE DIVESTMENT
Lundin Norway is the operator for both Rolvsnes in PL338C and Goddo in PL815.

Rolvsnes is located 3 km south of the Lundin Norway operated Edvard Grieg platform on the Utsira High.

According to Lundin Norway, Rolvsnes has a gross estimated resource range of between 14 and 78 million barrels of oil equivalent (MMboe).

The consideration of USD 43 million and a contingent payment of USD 2 million was arrived at on a willing-buyer, willing-seller basis and taking into consideration the unaudited net assets value of the assigned interests of approximately USD 13.29 million as at 30 September 2018.

The USD 43 million consideration will be paid in cash on the completion date of the divestment.

RATIONALE FOR THE DIVESTMENT
As stated in the Company's Initial Public Offering (IPO) offer document dated 22 July 2013, the Company's intrinsic business model involves selling oil-in-the-ground (mature assets) as a means to unlock value and to recycle capital for new exploration and production (E&P) activities.

Having taken the Rolvsnes discovery further to the mature stage of production testing, the divestment is in line with this business model and a typical transaction in LPA's ordinary course of business.


LPA has interests in the following North Sea and Norwegian Sea licences

Licence

Location

LPA's stake

Operator

PL338C (Rolvsnes)

North Sea

30%

Lundin Norway AS

PL815 (Goddo)

North Sea

20%

Lundin Norway AS

PL818 (Orkja)

North Sea

30%

Aker BP ASA

PL818B

North Sea

30%

Aker BP ASA

PL841

Norwegian Sea

20%

Edison Norge AS
Following the completion of the divestment, LPA holds 30% interests in licences PL818 and PL818B in the North Sea, a mature oil basin, and a 20% interest in licence PL841 in the Norwegian Sea.

PL818 and PL818B are located in the Utsira High, where potential commercialisation of discoveries can be fast-tracked as they are located close to existing oil production infrastructure.