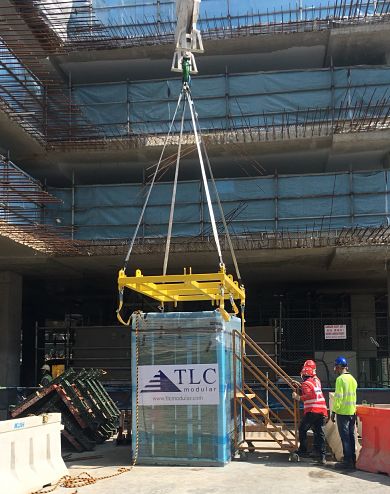 In Singapore: TLC Modular supplies its Vietnam factory-assembled bathroom modules to the Paya Lebar Quarter development project of Lendlease. Photo: Company This morning, we are flying up with several analysts to Vietnam for an update on how SHS Holdings' prefab business is progressing, in particular the expansion of its production facilities.

SHS's 60%-owned subsidiary, TLC Modular, has a prefab modular factory, and has been building a new one.

In the past year, the factory has been busy with some NZ projects (See: SHS HOLDINGS: Voila! First modular hotel In NZ installed).


Stock price

19.6 c

52-week range

19.3 – 19.6 c

PE (ttm)

--

Market cap

S$134 m

Shares outstanding

685 m

Dividend
yield (ttm)

1.0%

1-year return

- 10%

Source: Bloomberg
From the factory on the outskirts of Ho Chi Minh City, modular parts -- such as bathrooms -- of hotels and apartments have been produced and shipped out.

The modules came with mechanical and plumbing work and even internal electrical wiring.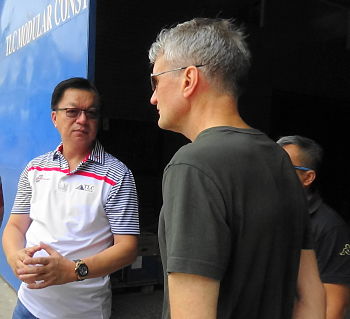 File photo of SHS's CEO Henry Ng with Robert Stone, a substantial shareholder of SHS, on a visit to TLC Modular's factory. This looks like a new business about to take wings (while SHS's other businesses -- corrosion prevention, and engineering & construction -- operating out of Singapore make some recovery from the doldrums).

Look out for our report and pictures from Ho Chi Minh City!