Interest rate hikes and talk of a tax on unsold housing units have somewhat cooled down Hong Kong's property market but its commercial office space remains hot.

Overall, Grade A office vacancy remained tight at 3.9% as at end-July even as home sales dropped by 9.3% month-on-month.

Investor interest in en-bloc offices remained strong, with Henderson Land and Lai Sun selling their joint-development 8 Observatory Road in Tsimshatsui for a record HK$4.1 billion (HK$22,404 per sq ft) last month.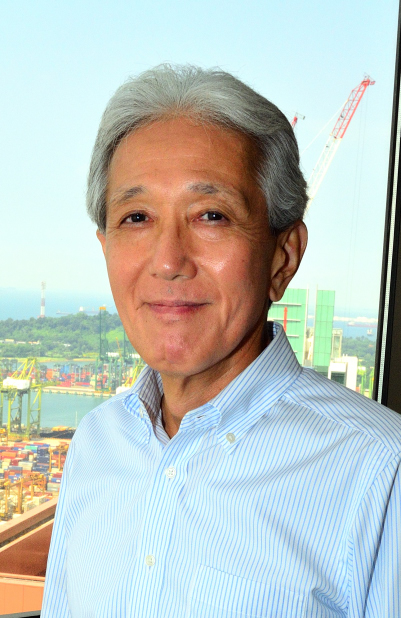 "We are open to fundraising opportunities as this can accelerate the growth of our property investments in Hong Kong and Japan."
- Michio Tanamoto
Chairman and CEO
Uni-Asia Group
(NextInsight file photo)
For Uni-Asia Group, the tight supply of commercial real estate translates into hefty gains via its participation in consortium property development projects in Hong Kong.

The Group's second Hong Kong property project received its certificate of completion from the government on 28 June 2018, which enables the developer to collect the balance monies due.

The Group's share of fair realizable value for its 19.17% interest in the commercial office building at 650 Cheung Sha Wan Road was about US$20 million, compared to its original investment of about US$14.8 million made in May 2014.

The Group's strong operating cash flow will help to finance its 5th property investment project in Hong Kong. Its operating cash flow was at a record high of US$7.4 million in 1H2018.


US$'000

1H2018

1H2017

% change

Shipping
(and related financial services)

Revenue
Net Profit / (Loss)

21,750
3,967

22,058
4,947

-1%
-20%

Property & Hotels (and related financial services)

Revenue
Net Profit

32,947
4,832

26,154
3,259

26%
48%

Group total

Revenue
Net Profit

54,649
6,343

18,013
5,521


9%
15%
The Group posted a net profit attributable to shareholders of US$6.3 million for 1HFY2018, up 15% year-on-year.

The main growth driver was its property & hotels segment, which surged by 48% in profitability to US$3.3 million.

The Group's Hotel Vista was voted first in two categories in Hotel Chain Ranking 2017 organized by Jalan.net, one of the largest online hotel booking sites in Japan: Business Travel for Less Than JPY15,000 per Night and Family Travel for Less Than JPY15,000 per Night.

Five new hotels operated by the Group in Japan have opened this year as at 20 August. The grand opening of another two are scheduled to take place next year.
Below is an excerpt of the questions raised by investors at the Group's 1H2018 results briefing on Monday (20 August) and the answers provided by Executive Chairman Michio Tanamoto and CFO Lim Kai Ching.

Q: Why do you not have any residential property projects in Hong Kong?

Most of the land allocation in Hong Kong is for residential projects. The Hong Kong property market is suffering from a shortage of offices. Therefore there exists an opportunity to make money in commercial developments.

There is also the trend of increasing project size for residential developments. Most of these large projects are undertaken by large property players like Cheung Kong, Henderson Land, or Sun Hung Kai. Our partner, First Group Holdings, and ourselves are mid-size players.


Stock price

$1.35

52-week range

$1.20 - $1.54

Market cap

$63.9m

PE (ttm)

7.2

Dividend yield

4.6%

P/BV

0.35

Data: Bloomberg
Q: Why has the occupancy rate for your Japan hotel business fallen year-on-year?

A few years ago, when many residential hotels (Airbnb) came onto the market in Japan, the government established a new law to restrict business opportunities for such types of accommodation.

The number of residential hotels suddenly reduced this year. In the first half of this year, the large number of residential hotels affected the occupancy rate for business hotels like Vista.

To mitigate the reduced occupancy rate, we are focusing on increasing our average hotel room rate. We have achieved a higher average hotel room rate.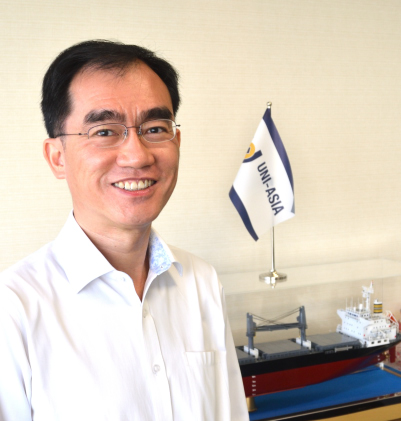 CFO Lim Kai Ching.
NextInsight file photoQ: What is the prospect for newbuild hotels in Japan? Are you looking to finance such projects?

We don't finance the construction of the hotels that we secure management contracts for.

The cost of construction is borne by the hotel owner. That is why we are given a long operating lease.

We typically pay the hotel owner a deposit of US$500,000 to US$1 million (depending on the location) and operate the hotel for more than 10 years. With the growth of our chain and brand name, an increasing number of hotel owners approach us for hotel operation services.

Uni-Asia Japan is the construction project manager that advises on how the construction should be done because we have our own contacts among contractors and architects. It is easier for us to sell the rooms when the hotel layout is according to Vista hotel specifications.

For more on the 1H2018 results, see presentation materials here.