Excerpts from CGS-CIMB report

Analyst: Colin Tan


China Sunsine Chemical Holdings
Expecting another set of stellar results
China Sunsine

Share price:
$1.45

Target:
$1.87
■ We expect Sunsine to report another set of record quarterly earnings. We project a 2Q18 net profit of Rmb162m, following its positive profit alert.

■ Key focus for the coming results would be on whether Sunsine is able to maintain the ASP for its products on a qoq basis.

■ We have an Add call and target price of S$1.87.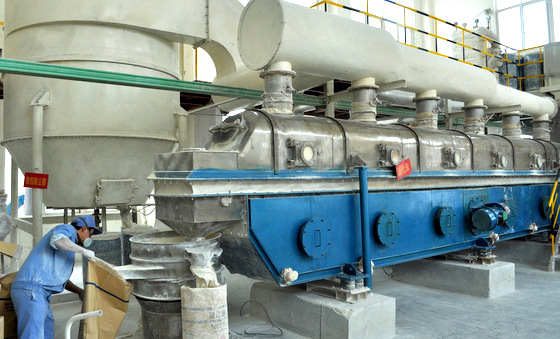 Production line in China Sunsine's plant in Weifang. NextInsight file photo.
Positive profit alert signals strong 2Q18 earnings
● As predicted, Sunsine issued a positive profit alert. It expects to report a substantial increase in net profit for the coming 2Q18 results.

● The share price showed positive momentum following its previous two positive profit alerts and we think this latest alert could likewise fuel positive trends in its share price.

● Expected profit growth is mainly due to increase in both ASP and sales volume of the group's products.

● We think Sunsine could extend its record earnings streak to 2Q18 and project a net profit of Rmb162m for its upcoming 2Q18 results.

● The results will be released on 7 Aug 18.

What to expect from the upcoming results?
● We believe investors' key focus would be on whether Sunsine is able to maintain the ASP for its products on a qoq basis.

● FX gains could be another surprise as Sunsine would likely benefit from the rising US$ against renminbi, given that Sunsine's exports about one-third of its products, mainly to international tyre makers

● Another area of focus would be the approval status for the start of production for its added capacity, which would add a 10,000-tonne TBBS rubber accelerator production line and another 10,000-tonne insoluble sulphur line.


Reiterate Add and target price of S$1.87
● Sunsine is currently trading at 7.8x CY19F P/E, below its peers' average of 12.2x.

● We reiterate our Add call with a TP of S$1.87, pegged to 9.8x CY19F which represents a c.20% discount to its peers.

● Upside risk includes stronger-than-expected earnings growth. Key downside risks include weaker gross margins and delays in capacity expansion.

Full report here.