Today's edition of The Sunday Times features a Q&A with MoneyMax executive chairman and chief executive Lim Yong Guan, as part of a series of interviews by The Sunday Times and the Singapore Exchange's research team to help investors get a better look at a firm's operations, one that goes beyond the financials. Below is an excerpt -- for the full article, get a copy of The Sunday Times from the newsstands.

Q With the increasing sophistication of consumers, how has MoneyMax evolved to keep up with changing times?
A Amid the evolving needs of consumers today, it is critical for us to stay relevant, constantly innovate and introduce new initiatives.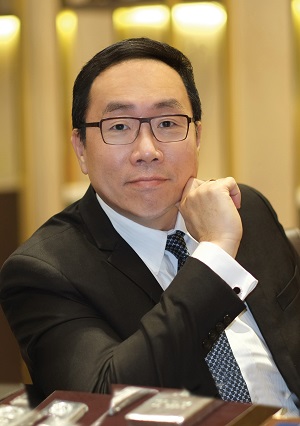 MoneyMax executive chairman and chief executive Lim Yong Guan.
Photo: Company.At MoneyMax, we believe the ability to identify customer needs is the foundation for business growth. We believe that as long as we continue to offer innovative and competitive solutions, our customers will appreciate, and continue to support, us.
Among the various initiatives we have implemented, the following three are key:
• MoneyMax Online: In February 2015, MoneyMax launched MoneyMax Online, making it Singapore's first pawnbroker to offer a three-in-one online platform, to shop, sell and appraise valuables. The portal has already received over 30,000 valuation enquiries to date.
• Luxury Bags Service: As part of our ongoing efforts to widen our product and service offerings, MoneyMax pioneered the three-in-one solution for customers to pawn, sell and trade-in pre-owned luxury bags in Singapore in May 2016. Since then, the response has been very encouraging - both in our retail stores and via our online platform.
MoneyMax offers more than 5,000 pre-loved luxury products in our stores. Besides the wide variety of imported products from esteemed brands, and vintage pieces no longer available in boutiques, we also present competitive buy-back payouts and savings to customers.
Stock price

17.7 c

52-week range

15 – 20.5 c

PE (ttm)

8

Market cap

S$63 m

Shares outstanding

354 m

Dividend
yield (ttm)

2.8%

Source: Yahoo!
All our products undergo a stringent five-point check - authentication, selection, inspection, refurbishment and pricing - before being retailed at our stores, so that customers are guaranteed the authenticity and condition of all our luxury products. Those that do not meet our retail standards will be sold to other resellers.
• Love Luxury by MoneyMax: Last year, MoneyMax introduced Love Luxury. We have a store each in Raffles Place MRT and Hillion Mall, offering customers a curated range of pre-loved items at irresistible prices.
This new initiative has since firmly positioned us as one of the leading retailers of pre-loved, brand name luxury products in the region.
In April, we rebranded our e-store to make it look more like an upmarket e-commerce site for fashion accessories, under the brand Love Luxury by MoneyMax.