Singapore's leading pawnbroking chain, MoneyMax Financial Services Ltd, wants to change the game for luxury merchandise wholesalers in the region.

It signed a joint venture agreement on 22 September with Japan's leading B2B Internet auction house, Aucnet Inc., to launch a local Internet auction house for luxury branded merchandise, and gold and diamond goods.

MoneyMax will be the majority shareholder of the JV, SG e-Auction Pte Ltd, with a 51% equity stake while Aucnet will hold the remaining 49% equity stake.

The CEO of MoneyMax, Dr Peter Lim, has a vision for SG e-Auction: It would redefine the local wholesale luxury merchandise business by introducing in the English language a platform that is already well accepted in Japan.
Surging Southeast Asian luxury goods market
"Retail consumers can look forward to a wider selection of merchandise from all over the world at more competitive prices when SG e-Auction is launched," said Dr Peter Lim.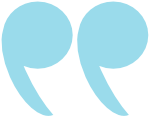 SG e-Auction is a new business segment that can expand MoneyMax's product categories beyond timepieces, jewelry, precious metals, and luxury bags.
- Dr Peter Lim
Executive Chairman and CEO

MoneyMax Financial Services
(Photo: Company)
SG e-Auction is poised to capitalise on Southeast Asia's growing luxury market, which is driven by growing affluence and a rising middle class.

The luxury goods retail market in the Asia-Pacific region is expected to grow at 7% CAGR from 2014 to 2019 to reach US$134.9 billion, according to Radiant Insights.

Aucnet currently has over 7,000 luxury items transactioned via its Internet auction house every Tuesday.

MoneyMax will work with Aucnet to develop a platform customized for Singapore and hopes to extend it to the ASEAN market.

The Internet auction house will only accept corporate members:

Brick and mortar retailers of second hand merchandise

Online retailers of second hand merchandise

Pawnbrokers

Dealers of brand new items
SG e-Auction plans to roll out its Internet auction house by early next year for luxury timepieces, gold and diamond jewellery, and brand bags.



SG e-Auction's value proposition
Auction participants are professional traders

Every Internet auction session takes as short as 3 to 30 seconds because the buyers and sellers are professionals who are experienced in the market price and product grading categories. This enables auctioneers to conduct a tremendous volume of transactions.

Convenient location for distribution centre

Stock price

18.4c

52-week range

14c - 19.8c

Market cap

S$65.1m

Price Earnings

10.6x

Dividend yield
2.72%
YTD return
22.7%

Source: Bloomberg
Singapore, as a logistics hub, is a convenient location for the despatch of merchandise that undergo inspection and grading by SG e-Auction.

Common platform for luxury goods traders

SG e-Auction is a borderless online market where merchandisers no longer need to make monthly overseas trips to procure inventory. Dealers can also anonymously offload excess inventory.

This means the range of luxury goods available for each retailer will increase by leaps and bounds, leading to increased transaction volumes for the luxury wholesale network.


Partners market leader in Internet auction

Aucnet is Japan's leading real-time auction platform company.

It is most well-known for its Automotive Inspection System (AIS) that is used by Japan's 5 largest automobile companies (Toyota, Nissan, Subaru, Honda, and Mazda).

Aucnet was listed on the Tokyo Stock Exchange in March 2017. Its wholly-owned subsidiary, AIS Inc., a third-party inspector of used vehicles in Japan, has conducted inspections on over 700,000 vehicles annually for the past 20 years. It is one of the most reliable standards in Japanese used car inspection.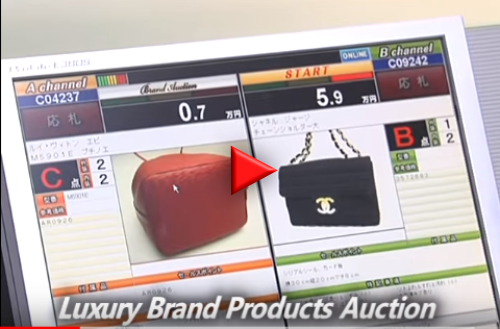 YouTube video of Aucnet's business. (Corporate Video)

Aucnet has extended the AIS model of grading second hand goods to electronic products and luxury consumer brands. Auctions for each product category are held weekly with a goods catalogue released several days prior to each auction.

By addressing buyers' fear of landing with a lemon, Aucnet's positioning as a B2B information distribution business helped it to build a membership base of 24,578 companies. The total value of auction transactions on Aucnet's platform amounted to ¥345.2 billion (S$4.2 billion) in FY2016.

MoneyMax had 55 pawnbroking stores in Singapore and Malaysia as at 22 September 2017. It posted revenue of S$74.4 million and a net profit attributable to shareholders of S$2.8 million for 1HFY2017.

For the 2QFY2017 financial results of MoneyMax Financial Services Ltd, click here.