Singapore's leading pawnbroking chain, MoneyMax Financial Services Ltd (MoneyMax), has launched Singapore's first online LIVE B2B auction platform for luxury goods – SG e-Auction. The launch ceremony was held at the SOOKEE HQ Building on Wednesday (9 May).

SG e-Auction is Singapore's first-of-its-kind platform for the sale of pre-owned luxury branded merchandise, gold and diamond goods. It is 51%-owned by MoneyMax and 49%-owned by Japan's leading B2B internet auction company, Aucnet Inc. SG e-Auction has an issued and paid-up capital of US$600,000.
Breaking into an overseas market
At the launch ceremony, Dr. Lim shared his experience of venturing overseas.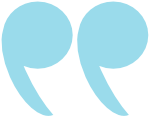 The new online platform is a distribution channel that allows us to tap into the growing market for pre-owned luxury goods in Southeast Asia.
- Dr Peter Lim
Executive Chairman and CEO

MoneyMax Financial Services
(Photo: Company)
"I went to Japan because it has the best source of pre-owned luxury goods.

"The quality and price are right and there is a great variety.

"MoneyMax is a key player in the local pre-owned luxury goods market and we became Aucnet's customer.

Sharing Economy

"Most retailers of pre-owned luxury goods are resistant to divulging the contacts on their supply chain.

"We are different in that we are willing to share our suppliers by bringing them to Aucnet.

"From a retailer, we have become a platform operator.

Competitors become customers

"Even though we may lose some sales in Singapore because other pawnshops and dealers in pre-owned goods are given access to merchandise at the same price range that we have access to, the trade-off is that we gain access to Southeast Asian markets, or even beyond.

"We shared our resources and did something different from a retailer. We now have much bigger sales turnover. We are proud of introducing this excellent auction system to local players as well as to players within the region.

"Even without SG e-auction, we already had customers from Vietnam and Malaysia. We now also have customers from Hong Kong, Japan, and the U.S. Aucnet Japan will bring their pool of customers from all over the world to trade with Singapore players."



SG e-Auction's 3-stage growth plan
1) Grow ASEAN market
SG e-Auction will recruit pawnshops and dealers in pre-owned luxury goods operating in ASEAN countries to become members (customers) of SG e-Auction.


2) Link SG e-Auction platform to Aucnet Japan

Stock price

17c

52-week range

15c - 20c

Market cap

S$60.1m

Price Earnings

8.6x

Dividend yield
2.94%
1-yr return
-5.47%

Source: Bloomberg
Give members of Aucnet Japan access to SG e-Auction.

3) Bring ASEAN customers to Japan market
SG e-Auction introduces its members to Aucnet Japan's auctions.


By integrating SG e-Auction's trading platform with Aucnet's, there is a cross-border trading framework that widens the market for the players in the region.

For the FY2017 financial results of MoneyMax Financial Services Ltd, click here.