Neo Group posted a 10.0% year-on-year ("yoy") increase in revenue to S$178.2 million for the financial year ended 31 March 2018.


(S$'000)

FY2018

FY2017


Change (%)

Revenue

178,210

162,049

10.0

Other items
of income

2,536

4,438

(42.9)

Items of expense

(177,476)

(167,608)

5.9

Net Profit after tax

3,010

1,295

132.4

Profit attributable to Owners

3,374

3,263

3.4
The higher topline was lifted by improved contribution from across most business segments, save for the Food Retail business which closed non-performing outlets and streamlined menu offerings in order to turn around from being loss-making.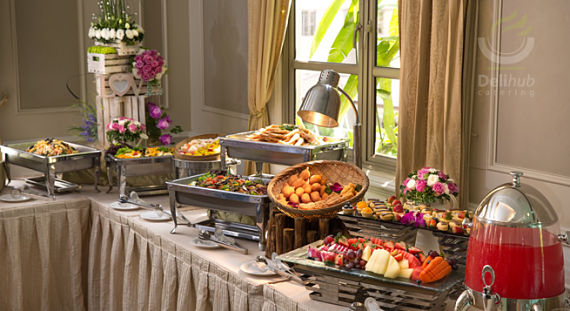 The core Food Catering business continued to grow its topline -- by 4.6% yoy to S$66.0 million.

This was supported by growing income from its elder-care and childcare catering subsidiary, Gourmetz Pte Ltd. The Food Catering business had also improved its pre-tax profit 3.6% yoy to S$6.7 million.

The growth was boosted in the last quarter of FY2018 by its Chinese New Year sales with a new record of almost 2,000 orders for the first day of Chinese New Year.

♦ Food Manufacturing: This segment recorded 2.9% higher revenue of S$49.4 million in FY2018, due mainly to an increase in export sales and trading activities.

The Group successfully executed its restructuring plans, taking its Food Manufacturing business from a loss before tax of S$5.8 million in FY2017 to a profit before tax of S$1.5 million in FY2018.

♦ Food Retail: This business, which comprises mainly of its umi sushi outlets, recorded a 10.9% decrease in revenue to S$16.8 million in FY2018, due mainly to a strategic decision to close non-performing outlets, improve systems and streamline menus.

As a result, the Food Retail business turned around from a loss before tax of S$0.8 million in FY2017 to a profit before tax of S$9,000 for FY2018.

♦ Supplies and Trading: This business recorded a 44.6% increase in revenue to S$45.0 million in FY2018, driven largely by contributions from U-Market Place Enterprise Pte Ltd ("U-Market") which was acquired in January 2017 and Hi-Q Plastic Industries Sdn Bhd which was acquired in April 2017.

The S$3.3 million loss before tax incurred in FY2018 for this segment, was contributed by U-Market, due mainly to weak market sentiments for meat trading. Nevertheless, business integration efforts and streamlining manpower have taken effect and will likely see positive results in FY2019.




"For Food Catering, we established our Tingkat catering subsidiary, Kim Paradise Pte. Ltd., which specialises in confinement and nutrition meals that focus on wellness and healing.

"In March 2018, we had also established Savoury Catering Pte. Ltd., a new arm catering Peranakan cuisine.

"These two new brands will assist us to capture a wider spectrum of customers and further improve our market share as Singapore's leading caterer."Mr. Neo Kah Kiat, Founder, Chairman and CEO of Neo Group Limited, said the 3.4% increase in profit attributable to shareholders to S$3.4 million for FY2018 was achieved on the back of various initiatives to grow its multi-brand strategy for Food Catering as well as to streamline its operations.


For Food Manufacturing and Food Retail, the Group continued to invest in advanced machinery to reduce reliance on labour, boost productivity and yield cost savings. For Food Retail, its strategic closure of non-performing retail outlets contributed to the improved profitability of the Group.

"With our Food Manufacturing and Food Retail segments on the right track, we look forward to increase profits continuously for these two segments, while working on turning around U-Market in FY2019."

Despite the absence of a one-off gain on disposal of assets classified as held for sale of S$1.8 million in FY2017 as well as a decrease in rental income of S$0.3 million in FY2018, the Group posted a 3.4% yoy increase in profit attributable to owners to S$3.4 million for FY2018.

On the Food Catering front, the Group intends to develop new product offerings and leverage on its diverse range of brands to enable cross-selling opportunities to sustain growth. In addition, the Group will continue to focus on strengthening its recurring income streams through Gourmetz and newly established Tingkat catering subsidiaries, Kim Paradise and Savoury Catering.


# 1 in food catering in S'pore
In spite of new entrants into the industry, Neo Group still ranks #1 in Singapore's food catering industry for the sixth consecutive year in 2017 with a 14.9%1 market share.
Furthermore, for the same period in 2017, Neo Group's catering revenue was approximately 162.4% ahead of the #2 player in the industry.
To enhance its market position as Singapore's leading caterer, the Group intends to continue to seek inorganic growth opportunities to expand its range of brands and capture more customer segments.

Export sales will continue to drive growth for the Food Manufacturing business as the segment ramps up its sales and marketing activities in regions such as United States of America.

For the Food Retail segment, the Group plans to launch innovative new retail concepts. In an effort to continue to streamline its operations, the Group will review the performance of its various retail stores located islandwide.

Mr. Neo said: "Even as we see promising results culminating from the use of automation within our operations, we hope to enhance our competitive edge further by adopting technologically-driven solutions such as the Internet-of-Things, data analytics and automated systems. In line with Industry 4.0, we hope to digitally integrate our various business segments such that they are able to communicate and execute instructions autonomously.

"This would remove the need for human intervention, reduce the chances for error and enable us to deploy valuable manpower to higher value-added activities. We believe that the implementation of these innovative solutions will elevate us above our peers."

For FY2018, Neo Group proposed a final dividend of 1.0 Singapore cent per share.