Neo Group, popular for its menus that target the mass-market, now is adding the premium, bespoke and corporate clientele to its audience.

The company said it is acquiring 51% of Lavish Dine Catering Pte Ltd.

Lavish has two decades of track record, having grown into a brand synonymous with premium fares, bespoke menus, themed events and esteemed guests.

Driving an end-to-end service, Lavish conceptualises and delivers a fine-dining experience.


The acquisition will be funded by a combination of cash (S$1.4 million) and the issuance of 566,666 new shares in Neo Group at S$0.63/share.

The existing owners, who hold 49% of Lavish, will observe a one-year moratorium period in which they will not sell the consideration shares.

Mr. Neo Kah Kiat, Founder, Chairman and CEO of Neo Group Limited, said: "The pursuit of strategic acquisition opportunities has been the impetus for our growth trajectory. We continue to capitalise on our market-leading position in the Food Catering business by adding Lavish to our existing stable of brands.

"This also extends our existing clientele coverage to a niche and premium segment, enabling us to capture a wider spectrum of customers with varying requirements.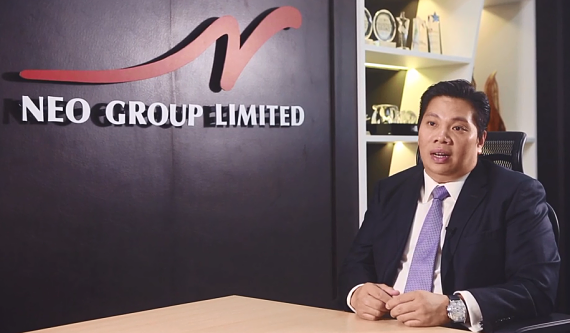 Neo Group executive chairman Neo Kah Kiat. Photo: Vimeo"Our value proposition is clear – our existing infrastructure ranging from procurement to marketing and logistics can drive immediate positive impact to Lavish's operational and financial performance. In addition to these revenue synergies that can be reaped, we believe the integration of Lavish into the Group's existing catering business will be seamless given the set of systems and processes we presently have in place.

"In terms of eyeing acquisition targets to fuel our growth roadmap, we continue to adopt a prudent and disciplined approach. Apart from identifying companies that may value-add our existing capabilities, these targets should be profitable and operating cash flow positive."