AEM Holdings closed up 20 cents at $5.70 yesterday despite a slump in the US and many global markets. AEM has become a 10-bagger stock after surging from 57 cents at the start of 2017. Even then, it still trades below 10X this year's expected earnings!

Excerpts from CIMB report

Analyst: William Tng, CFA


AEM continues to see strong order momentum from its key customer. We understand that the company's guidance is based on actual purchase orders received from its customer.


AEM

Share price:
$5.70

Target:
$6.62

Source: CIMB
Given the strong order momentum so far, we believe there is room for its sales order and PBT guidance to be raised further into the year.
AEM started receiving orders for 1H18 revenue recognition on 30 Nov 2017 – a figure of S$76m.

On 21 Dec 2017, this figure rose to S$100m and further rose to S$115m on 1 Feb 2018.

Orders received for 1H18 revenue recognition has increased 51.3% since 30 Nov 2017.


Upping our forecasts again
We are making a few key changes in this note:

Afore acquisition
1) We are factoring in the impact from the Afore acquisition into our FY18-19F figures.

2) We increase the share base of AEM by 867,555 shares (per AEM announcement) due to new shares issued in relation to the acquisition. This brings AEM's share base to 66.3m shares.

3) Afore's FY17 net profit was S$1.2m and AEM expects to complete the acquisition by the end of Feb 2018. We assume Afore will have a profit growth potential of at least 20% in FY18-19F.

Based on AEM's presentation slides, the MEMS and sensor market could see a revenue CAGR of 11.2% over 2015-2021F. Being a smaller company with a 6% market share and having launched a new product launch in 2017, a minimum 20% profit growth rate over a small profit base from the potential synergies with AEM seems reasonable, in our view.


Target price raised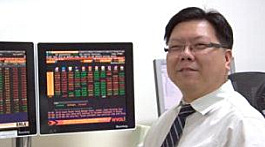 Given our higher FY19 profit forecast, our target price rises to S$6.62, still based on 10x CY19F earnings (18% discount to sector average P/E of 12.2x).
-- William Tng, CFA (photo)
4) Assuming the acquisition is completed at end-Feb 2018, we factor in 10 months of profit contribution, or S$1.2m from Afore in FY18F.

For FY19F, we assume Afore will contribute S$1.7m profit.

FY18-19 forecasts for AEM's test handler business

The further increase in sales order for 1H18 revenue recognition to S$115m, coupled with the ongoing cost reduction on AEM's production process and supply chain management, puts us at risk of still underestimating its FY18-19 profitability.

As such, we further adjust our FY18F/FY19F gross material margin assumptions from 30.0%/30.5% to 31.0%/32%.


Stock

Price
(lcl curr)

Target Price
(lcl curr)

Market Cap
(US$ m)

P/E
CY18F

P/E
CY19F

AEM Holdings

4.97

6.62

248.8

8.0

7.5

UMS Holdings

1.10

1.21

451.2

11.6

12.5

Cohu Inc

22.77

NA

644.1

13.7

12.0

Xcerra Corp

9.98

NA

547.7

10.4

NA

Simple average excl AEM

11.9

12.2
For the complete table and full report, click here.