Excerpts from RHB Research report
Analysts: Juliana Cai, CFA, Leng Seng Choon CFA, Vijay Natarajan, Jarick Seet, Shekhar Jaiswal.
Consumer: OVERWEIGHT with preference for companies with regional exposure. Juliana rates Dairy Farm and Food Empire as her preferred picks.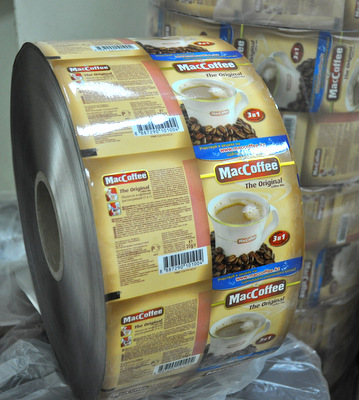 Packaging material for Food Empire's MacCoffee. NextInsight file photoShe has little preference for companies with a Singapore-only exposure as their longer-term growth outlook remains weak.

REITs: OVERWEIGHT with preference for hospitality and industrial. Ascendas REIT (AREIT) and OUE Hospitality Trust (OUEHT) are Top Picks.

Vijay's preference is for REITs that would be direct beneficiaries of improvement in economic activity, and/or have a strong balance sheet and can undertake accretive acquisitions.


| | | | | | |
| --- | --- | --- | --- | --- | --- |
| | Price | Target price | Upside | Dividend yield | Total return |
| APAC Realty | 0.87 | 1.20 | 39% | 5% | 43% |
| Ascendas REIT | 2.67 | 2.90 | 9% | 6% | 15% |
| Avi-Tech | 0.44 | 0.59 | 36% | 5% | 41% |
| Dairy Farm | 7.90 | 9.53 | 21% | 3% | 24% |
| Food Empire | 0.64 | 1.00 | 57% | 1% | 58% |
| HRnet | 0.82 | 1.14 | 39% | 3% | 42% |
| Moya Holdings | 0.08 | 0.17 | 102% | 0% | 102% |
| Manulife US REIT | 0.91 | 0.98 | 8% | 7% | 15% |
| OUE Hospitality Trust | 0.82 | 0.88 | 8% | 6% | 14% |
| Singapore Medical Group | 0.57 | 0.79 | 40% | 0% | 40% |
| UOB | 25.88 | 28.88 | 12% | 3% | 14% |
| Venture | 20.26 | 24.10 | 19% | 4% | 23% |
Banks: NEUTRAL with an OVERWEIGHT bias. UOB is Top Pick. Seng Choon thinks strong share price performance in 2017 could limit upside in 2018. However, he highlights that the positive impact of the interest rate upcycle on earnings cannot not be taken lightly. UOB's large exposure to residential mortgage market and strong balance sheet makes a Top Pick.

Property: NEUTRAL with APAC Realty as Top Pick. Vijay expects property prices to rise by 3-7% in 2018. He assesses that recent en-bloc frenzy and intense competition in land sales could limit developer margins and also sees risk of government implementing more supply side measures.

Quality small & mid cap names. Jarick expects Avi-Tech Electronics (Avi-Tech), HRnetGroup, Moya Holdings Asia (Moya) and Singapore Medical Group (SMG) to deliver strong returns in 2018.

Watch video to gain insights into Avi-Tech -->