Excerpts from RHB report


Elevated ASPs In 2021
The current nitrile butadiene (NBR) shortage should result in nitrile glove ASPs staying elevated in 2021.

This should also translate to higher latex glove ASPs, due to the substitution effect.


Target prices

Riverstone

$2.73

UG Healthcare

$1.39
As for COVID-19 vaccines, it remains uncertain how long the protection can last.

The rollout of vaccines globally should also take more than a year.

We expect an overall glove deficit of 7.4bn pieces in 2021.

In conclusion, the glove ASP uptrend should continue throughout 2021.

In the short term, 4Q20 is likely to continue delivering positive surprises against consensus estimates.

In the long run, even after the pandemic is tamed, global glove consumption is not likely to decrease, as fears of infection will linger.

Key earnings drivers is ASP
NBR shortage to sustain nitrile glove ASP uptrend in 2021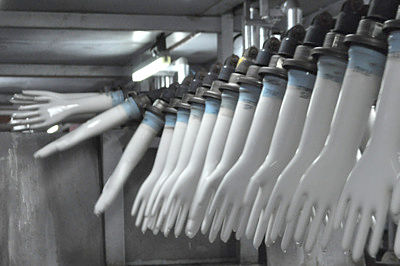 Glove makers' earnings are most sensitive to ASPs.

Raw material costs are from mostly NBR or latex.

Due to the unprecedented demand for nitrile gloves, demand for NBR has spiked.

Our demand-supply estimate for NBR shows that the shortage situation will only be resolved in 2H22, as more supply comes on stream from Kumho Petrochemical.

While this means costs will increase, the overall impact is positive for existing glove producers, as the ASP uptrend for nitrile gloves will continue.

This also serves as a natural entry barrier for new players, which are unlikely to be able to secure sufficient NBR.

We expect a glove deficit of 7.4bn pieces in 2021, with total demand of 384.2bn pieces pa (ppa) to exceed total supply of 376.8bn ppa.

Demand will be driven by the US, which was the top glove consumer in 2019 (35% of global demand).

Note that the US' COVID-19 cases remain extremely high.
Additionally, glove demand may increase if vaccine is approved in more countries.

Factors that may limit supply include foreign worker and NBR shortages, and infections among glove producers' workers.

Key risks to our sector view
Vaccine is a crucial step to fight COVID-19, but continued public health measures are needed.

During the Bloomberg New Economy forum on 19 Nov, Moderna's CEO Stéphane Bancel noted that "the vaccine is not a silver bullet…".

We believe that a vaccine will play a crucial part in fighting COVID-19. However, it has to come hand in hand with continued public health measures.

As the acceptance and availability of vaccines are likely to vary greatly among countries, we believe that the selling of glove stocks due to vaccine-related news flow, is overdone.

We expect a gradual global availability of vaccines by 2H21.

In the next 12 months, we also expect additional glove demand of up to 18bn pieces, for vaccine deployment. Other risks are lower-than-expected glove demand post COVID-19, lower-than-expected sales volume/USD, and higher-than-estimated raw material prices.

In the short term, negative publicity on ESG risks may also affect share prices.


Sector Top Pick is Riverstone



Note that 95% of Riverstone's products are nitrile gloves.

For expansion, Riverstone is on track to complete its Phase 6 in 2020, which will add 1.5bn ppa or 17% to 10.5bn ppa.

At its current share price of SGD1.20, Riverstone is trading at 5.7x FY21F P/E.

This is below its average forward P/E of 13.4x and at -3.3SD valuation, which we believe is unjustified given the positive long-term outlook for its healthcare and cleanroom gloves segment.In the near term, Riverstone 4Q20 results should benefit from the worsening nitrile glove shortage, due to the temporary closure of some glove manufacturing plants.

Full report here.