Health Management International (HMI) is in the pink of health: Its stock (69 cents) is hovering near all-time highs and, since its IPO in 1999, its business has never been in better shape than now.

With a market cap of S$562 million, HMI is a muscular healthcare play and, not surprisingly, it recently attracted Heliconia Capital Management as a strategic shareholder.


Through various funds that it manages, Heliconia has invested in leading Singapore enterprises, helping them to further expand and internationalise their business operations. With the backing of Heliconia, the Group hopes to leverage Heliconia's network and resources to facilitate its regional expansion."

-- HMI
Heliconia is, of course, a wholly-owned subsidiary of Temasek Holdings whose stated objective is to "nurture growth-oriented Singapore SMEs".

HMI said Heliconia will buy 16.9 million new ordinary shares of HMI at S$0.65 apiece for a 2.0% stake in the enlarged share capital of HMI.

HMI said they would "pursue collaborative initiatives". Investors can recognise that with a brand-name like Heliconia behind it, HMI will enjoy strong tailwinds.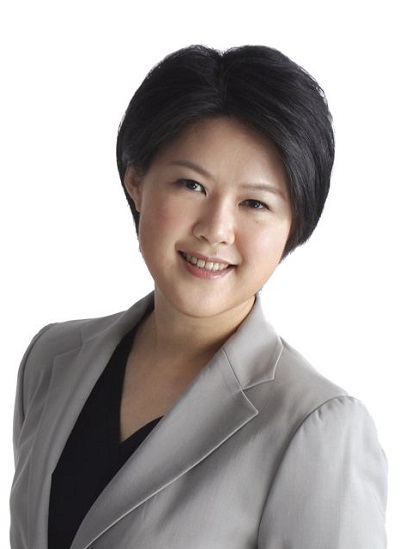 Chin Wei Jia, CEO of HMI.
Photo: CompanyHMI operates two hospitals. Its Mahkota Medical Centre in Malacca is the largest private tertiary hospital in South Malaysia, serving almost 300,000 patients a year.

In Johor, its Regency Specialist Hospital serves >110,000 patients a year.

HMI said it saw more patients and higher average bill sizes at both hospitals, hence revenue increased 6.9% y-o-y to RM117.1 million in 1QFY18 (ended Sept 2017).


1QFY18

Change
y-o-y

Proportion of foreign patients

24%

4% points

Average in- patient bill size

7,644
ringgit

3.5%

Average out-patient bill size

217 ringgit

12.2%
It should be highlighted that HMI didn't raise prices, and continued to seek growth through volume. And its single-tier pricing does not distinguish locals from foreigners.

Notably, growth came from foreign patients (ie Indonesians mainly of middle to high incomes).

More are expected when Air Asia starts direct flights between Jakarta and Malacca by the end of 2017.

Foreign patiens made up 24% of all patients at HMI while contributing 30% of the total revenue.

Thanks to overall revenue growth and cost containment, HMI's EBITDA rose at a faster pace of 11.0% y-o-y to RM28.7 million.

Net profit jumped 123.4% to RM13.8 million. The profit jump is a result of a consolidation exercise completed on 27 March 2017 such that 100% of net income became attributable to HMI shareholders.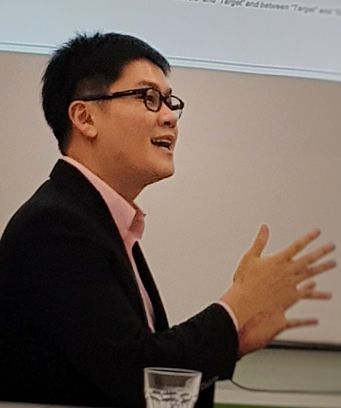 Chin Wei Yao, CFO of HMI.
NextInsight photoEssentially, HMI borrowed money to buy out minority interests.

That's why there was a RM1.6 million increase in finance costs for 1Q2018.

The debt is progressively (and aggressively) pared down through HMI's strong operating cash flows.

This cashflow amounted to RM31.0 million during the quarter.

Total borrowings declined RM19.1 million to RM144.6 million as at end-Sept 2017. Correspondingly, the Group's net gearing ratio improved to 0.3x (30 June 2017: 0.5x).

Cash and cash equivalents remained stable at RM78.3 million.

For more details, see HMI's presentation material here.