Our Dim Sum Portfolio made rapid gains last month, resulting in the portfolio gain reaching 11%, up from 1.72% a month ago.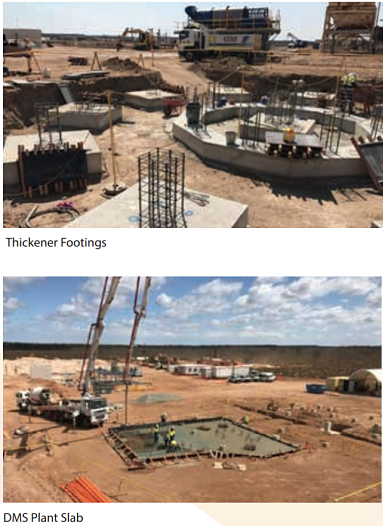 Infrastructure rapidy coming up at Bald Hill Project to produce lithium concentrate. Photo: AMAThe majority of the stock picks are in positive territory, with Aussie-listed lithium miner Tawana Resources leading the charge (50% gain in one month!).

Tawana is the 50-50 JV partner of Singapore-listed Alliance Mineral Assets as they race the Bald Hill project in Western Australia to production of lithium concentrate.

Here's a breakdown of the performance of the portfolio which started life four months ago:






Buy price ($)

Dividend
($)

31 Oct '17
share price ($)

% gain

Alliance Mineral Assets

0.32

0.38

18.8

Cityneon

0.97

1.18

21.6

CNMC

0.26

0.28

7.7

Del Monte

0.32

0.0061

0.31

-1.2

DISA

0.013

0.013

0

GSS Energy

0.164

0.171

4.3

HL Global

0.41

0.49

19.5

InnoTek

0.38

0.31

-18.4

Mandarin Oriental

2.06

0.015

2.20

7.5

Nordic

0.38

0.00653

0.55

46.5

SunMoon

0.108

0.095

-12.0

Tawana Resources

0.24

0.36

50.0

United Global

0.35

0.39

11.4

Singapura Finance (realised loss end-Sept)

1.03

1.01

-1.9

Sum

143.6

Average

10.97
The 14 stock ideas came from 11 investors, hence it's a dim sum meal made up of various risk profiles, various return potential, etc.

But all are supposed to be "tasty" for some reason or other, and a few hold the promise of sizzling returns.

The original stock ideas and subsequent changes to the portfolio were reported in DIM SUM PORTFOLIO: 1.72% gain in 3 months, Nordic was huge winner.


For simplicity, the portfolio's gain was based on each stock's end-Oct price and original entry price, and dividends received, if any. And each stock had equal weightage in the portfolio.

An addition: One of the stock pickers is adding IPS Securex at 8.3 cents to the portfolio.

Note: The Dim Sum Portfolio reflects the diverse investment interests and perspectives of 11 investors and are not a recommendation for any reader's investment. Your risk profile and investment objectives could differ, and are likely to differ from theirs.