Mervyn Sim, a vice-president of equity sales at Maybank Kim Eng, contributed this article to NextInsight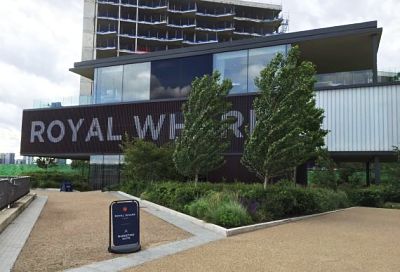 Royal Wharf: 3,385 residential and 37 commercial units. Photo by Mervyn SimLast week, while vacationing in London I siezed the opportunity to visit a major project of Oxley Holdings.

It's the Royal Wharf project in East London, a 363,000 sqm waterfront township comprising 3,385 residential and 37 commercial units.

Easily accessible via the Docklands Light Railway, it is 19mins from Bank and 12mins from Stratford.

Check out my video here -->



Description of video:
0:00 to 0:22 - On the DLR train towards Pontoon Dock station.
0:23 to 0:28 - Entering the development site.
0:29 to 0:38 - The first batch of completed townhouses where residents have
already moved in.
0:39 to 0:54 - Walking past apartments which will be completed soon.
0:55 to 1:02 - Landscaping in front of some completed apartments.
1:03 to 1:16 - View of the Thames Barrier and waterfront, in front of the
marketing suite.
1:17 to 1:41 - Inside the marketing suite.
1:42 to 2:39 - 3 bedroom apartment show unit.

Phase 1A and 1B, comprising 1,462 residential units, are scheduled to be completed this year.

Phase 2 (970 units) and phase 3 (953 units) are 91% and 72% sold respectively.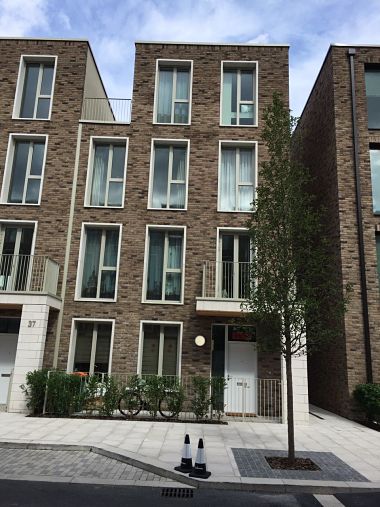 This is the first batch of apartments handed over to buyers. Photo by Mervyn SimAccording to Jean-Philippe Gadel, Sales Manager at the Royal Wharf Marketing Suite, sales continue to be steady despite Brexit, with approximately 15 units sold in London every month. Oxley intends to retain the commercial units (office, retail & F&B) for recurring income.

At Oxley's 3QFY2017 results briefing last month, Deputy CEO Eric Low said that with the pound hovering between SGD1.70 and 1.80, profit margins at Royal Wharf would be around 20%.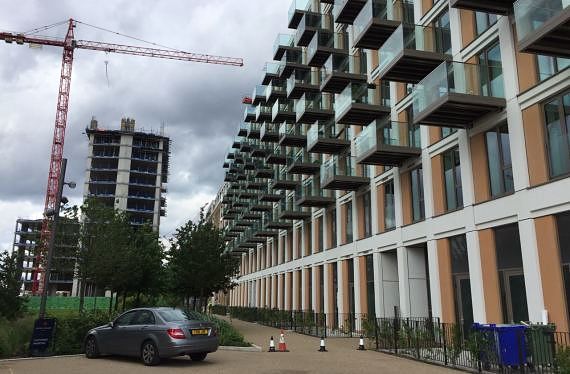 As of 31 March 2017, Oxley had handed over about 180 units. Between 200 and 300 units are expected to be handed over in the current quarter, with the balance 1000 units in the second half of 2017.
Photo by Mervyn SimHence, Oxley's earnings for the next few quarters will be contributed mainly by Royal Wharf, while it executes its comeback in Singapore and before contributions from Dublin, Gaobeidian and Cambodia start streaming in from 2018.