Excerpts from RHB report

Analysts: Jarick Seet & Lee Cai Ling
• Keep BUY with a new SGD0.29 TP from SGD0.31. Oxley has entered into an expression of interest with a buyer for the sale of Chevron House's retail and banking units for SGD315m.


Oxley

Share price:
24 c

Target:
29 c
The sale price is lower than we expected, possibly due to the current economic climate, which has been impacted by COVID-19's spread.

Management said it will likely receive SGD200m once the sale is completed, which should further boost OHL's balance sheet.

• Great boost to balance sheet strength despite the lower selling price. The divestment is expected to be completed by 30 Jun with a refundable deposit of SGD3.15m being made.

Despite a lower selling price, we feel it is still in OHL's favour to sell the asset, as it should still be making good profit.

Additionally, the SGD200m incoming from the sale should allow the group to shore up its balance sheet and quench investor's fears on its debts.

It should also allow OHL to capture opportunities with better upsides in such a tough climate.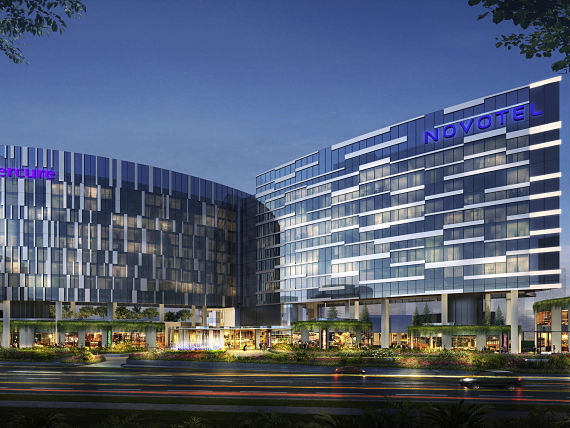 • Stevens Road hotels at full occupancy for April. OHL's hotels at Stevens Road have been used as alternative quarantine sites for COVID-19 patients, and all rooms have been fully taken up.

With the 75% subsidy in labour costs from the Government, the group will likely still generate profit from this deal, in our view, due to the lower operating costs incurred.

• Survival is key in such times. Management is still maintaining its sales target of 95-100% of its local portfolio by the end of 2020.

It also does not rule out lowering prices to attain faster sales, as OHL had entered the fray earlier than its peers at lower land prices.


Special Dividend?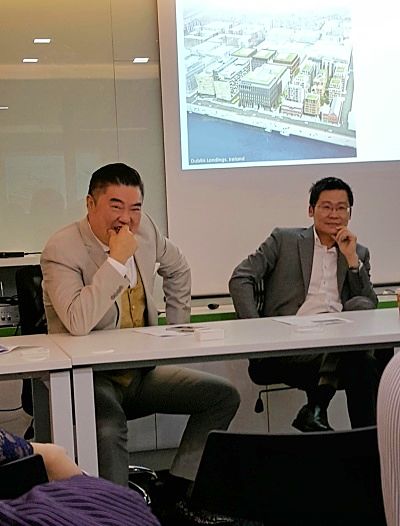 (L-R) Chairman & CEO Ching Chiat Kwong | Dy CEO Eric Low.
"Management is comfortable with its current cash position and is still keen to reward shareholders with a special dividend this year.

"Based on OHL's track record, the key management team members, which own the majority of the group, have always opted for script dividends – hence, even with a special dividend being paid, OHL will likely be able to easily stump up cash for the minority shareholders."
-- RHB
The group's overseas projects in Dublin (Ireland) and the UK are likely to be delayed by 3-6 months, depending on whether there is an extension to the global lockdown due to COVID-19.

• Due to the delays in projects and drop in margins expected for local developments, as well as a lower selling price for Chevron House, we lower our RNAV valuation to SGD0.65 from SGD0.69.

Our TP is lowered to SGD0.29 based on a 55% discount to RNAV, but we retain our current recommendation for this counter.

• Key risks: A recession, as well as a crash in property prices.

Full report here.