Oxley Holdings

Share price:
50 c
Target:
85 c


Source: RHB
Not only is Oxley Holdings' profitability rising but its risk profile (going by gearing and cashflow) is turning positive, as CIMB's report shows.

Excerpts from CIMB report

Analyst: William Tng, CFA

Management aims to lower gearing and raise recurring income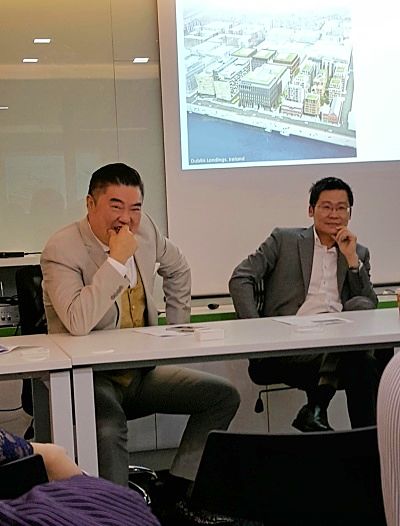 L-R: Excutive chairman Ching Chiat Kwong and deputy CEO Eric Low. NextInsight file photo. Given the rising interest rates, management is working to de-gear and intends to explore other asset-light approaches for further expansion in overseas markets.

As at 31 Dec 2016, Oxley Holdings Limited (OHL) had S$2.60bn unbilled contracts (S$0.49bn in Singapore and S$2.11bn overseas).

Typically, management aims to achieve gross margins of above 30% for its projects. It also expects recurring income to expand from its portfolio of industrial and hotel assets.


Net gearing ratio has declined
OHL's net gearing has decreased substantially from a historical high of 5.58x at endFY6/12 to 2.11x at end-2Q17. In FY11-15, OHL registered negative operating cash flow.

However, in FY16, operating cash flow turned positive and the trend continued in 1Q- 2Q17.

In 1Q17 and 2Q17, OHL's free cash generated covered 5.9x and 8.4x, respectively, of cash interest expenses paid.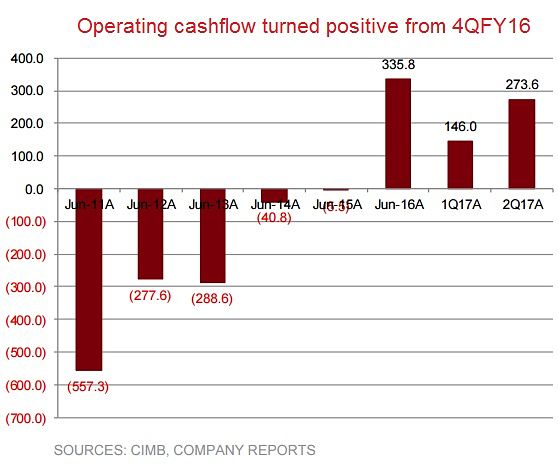 Full report here.