On 30 June 2016, Best World International was granted a direct-selling licence by China's Ministry of Commerce, about two years after it submitted an application.

It next had to establish nine service outlets in Hangzhou and have it audited by the local authorities. These have been completed, said Best World on 17 Nov.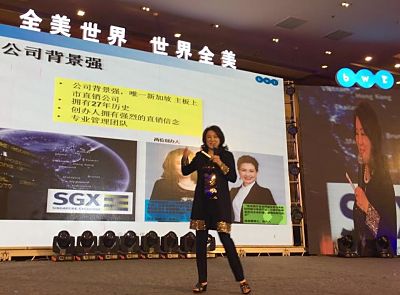 "Moving forward, the Group intends to expand the geographical coverage of its direct selling licence to the other regions," it added.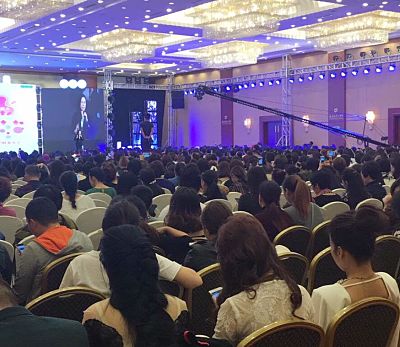 An observer posted on Facebook today: "Best World Int'l presenting to a crowd of 1,000 hungry entrepreneurs on a SUNDAY MORNING. The hunger of these Chinese to become their own boss is unmatchable."Photos on Facebook in Oct and Dec show Best World losing no time to introduce its business model in Changsha, the capital of Hunan province.

It attracted large audiences from various parts of China aspiring or considering to be distributors of Best World.

Changsha is 800 - 900 km from Hangzhou.

Best World's moves brings home the point that its business model is highly scalable. And it is not capex-heavy.

Neither does Best World need to apply for another licence to expand to other cities in China. (See also: BEST WORLD: How China licence will unleash sales surge)


Ready to tap mammoth potential
♦ Best World entered the China market in 2013 using an export model, exporting its core brand lines to an agent, who in turn distributes them to members through a network of beauty salons, nail & hair salons and spas all over China.

Over the years, the Group has built up a strong network of local agents as well as completed the registration for all of its products. ♦



♦

It is now poised to tap the mammoth potential of China's direct selling market.



♦

Under the direct selling business model, the Group will convert the networks of spas and salons into distributors and service centres of Best World's products. The Group expects the conversion process to be carried out in several phases.