The plan was for a manufacturing facility in Tuas, Singapore.

And the products would be stamped "Made in Singapore" (instead of some low-cost country, which from a marketing and image perspective would not be aligned with its premium products).

Despite delays caused by Covid-19 lockdowns, among other factors, the facility was finally completed in 2022 and is currently undergoing various tests.

So 19 years after its listing on the Singapore Exchange as an asset-light and people-centric business, Best World has a manufacturing facility in which it has invested some S$88 million.

The facility reflects the amazing growth of Best World, from an IPO market cap of S$37.5 million to nearly S$1 billion now. With a strong sales track record, Best World International decided it was time to manufacture its own skincare products instead of outsourcing the work to third parties in countries such as the US.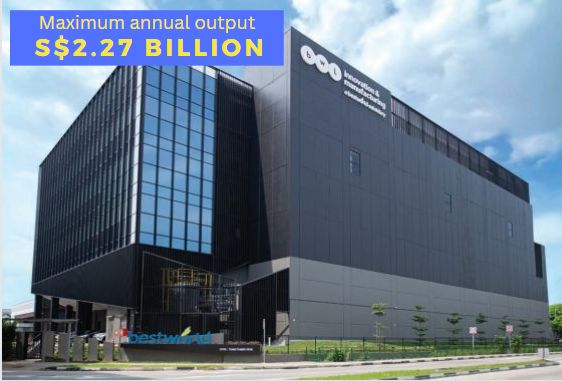 Location: 11 Tuas Basin Link. The 5-storey building sits on land whose lease expires on 15 July 2054.

Best World, a direct-selling company, has responded to questions from shareholders in advance of its AGM this week.

Among other things, it shared insights into the manufacturing facility, as summarised below: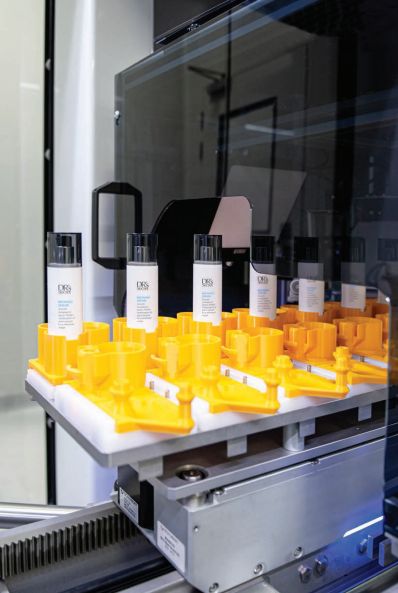 The Tuas manufacturing facility for DR's Secret skincare products is fully automated.1. Production capacity: The facility can produce an estimated 100,000 units of products daily when fully operational.

"Based on this figure, the facility will be able to reach a maximum annual output of approximately S$2.27 billion worth of products," according to Best World's website.

This implies that the full capacity is about 4X that of Best World's current sales (FY2022 sales: S$557.3 million).


Stock price

$2.29

52-week range

$1.36-$2.55

Market cap

S$996 m

PE (ttm)*

7.9

Dividend yield

--

P/B

2.1

Shares outstanding

435 m

* PE ex-cash is approx. 4X.
2. Complex transition: Best World needs time to replicate its product formulation as used by its overseas contract manufacturers.

Reason: Due to the usage of different machines and due to production under different environmental parameters.

"Hence, it is premature to assume if there will be any cost savings at this stage."

3. Operational benefits:

• The facility ensures consistent supply of products. In the past, Best World has ever experienced disruptions in supply from its contract manufacturers as well as long lead times.
• Enables Best World to exercise better control over raw material quality and in-process quality control.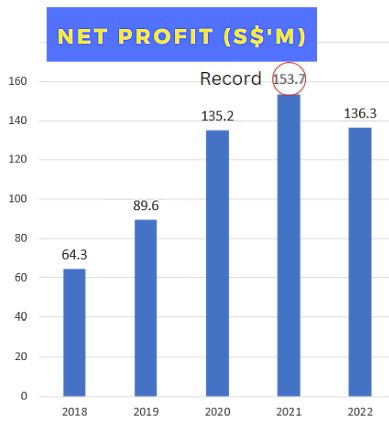 Best World's profit has surged more than 100% in the past 5 years. Its 2022 net margin was 24.4% (2021: 26.5%)4. Financial benefits: Some of Best World's subsidiaries will be able to leverage on the Free Trade Agreements between Singapore and the countries they operate in to enjoy duty-free imports.

"This savings by our subsidiaries in tariffs would lower the subsidiaries' cost of goods sold and as such, translate to higher gross margin for the Group."

There should be savings in freight costs compared to procuring from its contract manufacturers.

5. Miscellanous:

•

Size of manufacturing facility: 7,307 square metres.


•

Operations commenced in 3Q of 2022.


•

It takes less than one minute to produce a set of DR's Secret products.


•

Process completed within the facility – water purification, homogenisation, fully automated filling, cartoning, overwrapping, case packing and palletising.

Best World's full Q&A with shareholders in advance of the AGM is here.