SUNNINGDALE TECH is showing resilience in a tough plastics components manufacturing environment: In spite of rising labour costs, pricing pressure from customers and subdued economic growth, the Group posted healthy growth in 2QFY2016.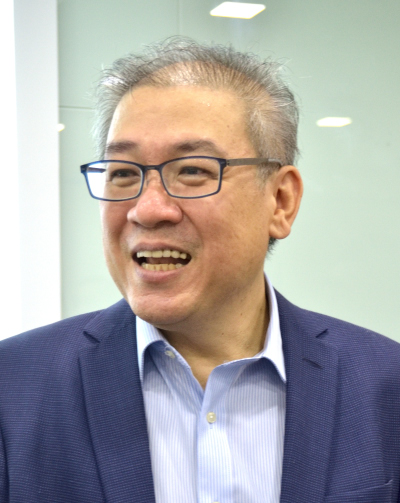 "The restructuring at Zhongshan has made us more efficient and improved our utilization level. We do not rule out other restructuring exercises as we adapt to business change."
– Khoo Boo Hor
Sunningdale Tech CEO
Photo by Sim Kih

The Group had a restructuring exercise at its Zhongshan factory in South China at the end of March to streamline costs and increase capacity utilization.

Excluding forex gains and one-off restructuring costs, its net profit grew 32.5% to S$7.0 million.

2QFY2016 revenue was S$166.6 million, up 0.8% year-on-year, boosted by an increase in orders from existing and new projects in its automotive and healthcare segments.

Highlights for the quarter include the following:
Automotive segment revenue grew 15.9% year-on-year to reach S$60.7 million
Healthcare segment revenue grew 4.6% year-on-year to reach S$12.9 million
Gross profit margin expanded by 0.6 percentage points to reach 13.7%
Working capital cycle improved to 67 days (was 69 days last December)
2QFY2016 net profit attributable to shareholders declined by 43.4% to S$7.4 million due to a one-off restructuring cost of S$4.6 million.

The Group had a foreign exchange gain of S$1.5 million (2QFY2015: S$0.7 million).

For more info, refer to its financial results here.

Below is a summary of questions raised at the Group's briefing for investment professionals on Wednesday (3 August) and the replies provided by CEO Khoo Boo Hor and CFO Soh Hui Ling.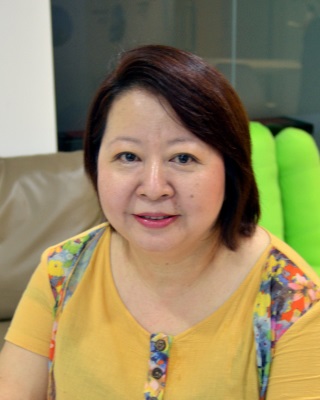 "Our RMB cash from sales in China is used to fund our China operations and our Ringgit cash from sales in Malaysia is used to fund our Malaysia operations."
- CFO Soh Hui Ling
Photo by Sim Kih

Q: What is your currency exposure?

Most of our factories are in China and Malaysia. Our currency exposure is mainly to Ringgit, RMB and the Hong Kong dollar.

Q: Can you continue to improve your margins?

Over the years, our margins have improved consistently despite rising labour and operational costs because of our improvement in productivity.

Q: What is the plan for your Chuzhou plant?

The plant will be ready at the end of this year. Some of our current projects will be relocated there. It will also be used for new projects.

Four to five years ago, we had anticipated the escalating cost of operating in some of the major cities. It was getting more and more difficult to get workers in major cities. These cities were also stricter in environmental controls and that posed a problem for some of our activities such as spray painting.

We then started looking at alternative locations for our factory. We chose Chuzhou because it is not as expensive as Shanghai. The minimum wage in Chuzhou is only 60% of what it would cost us in a first-tier city.
| | |
| --- | --- |
| Stock price | S$1.01 |
| 52-week range | 79.5c-S$1.295 |
| Market cap | S$190.4 m |
| PE | 5.0x |
| Dividend yield | 4.9% |
| Debt/EBITDA | 1.8x |
| Source: StockFacts | |

We have two facilities in Shanghai – one from Sunningdale and the other from First Engineering. Shanghai is a financial centre and one day it will become as expensive as New York and London. Maintaining a manufacturing facility there will become very tough.

For now, we will retain our more automated operations in Shanghai. Labour intensive activities such as assembly and spray painting will be relocated to Chuzhou.

Q: What is the quantum of China's minimum wage increase?

In the past, it used to be 10% to 15% a year. Last year, it was a high single digit.

Q: What was the main reason behind the expense in your restructuring exercise?

The restructuring cost mainly arose from payment to workers that we made redundant. Layoff benefit is one month per year of service, according to PRC labour law. We go by the local law. The restructuring cost was close to S$4.6 million.