Sunningdale Tech, a plastics component provider for worldwide supply chains of original equipment manufacturers, said it is working with and partnering customers to meet their needs and fulfill orders, especially for essential healthcare goods.

The Group's healthcare business is involved in the production of component parts for medical devices and consumables which are used in healthcare systems worldwide.

Sunningdale, giving an update on its global operations, said operations at its manufacturing facilities in China have fully resumed following the return of its entire workforce in China.

In Singapore, the Group has received approval from the Ministry of Trade and Industry to continue its operations.

The Group's manufacturing facilities in Singapore fall under essential services that are part of global supply chains, especially for the healthcare industry.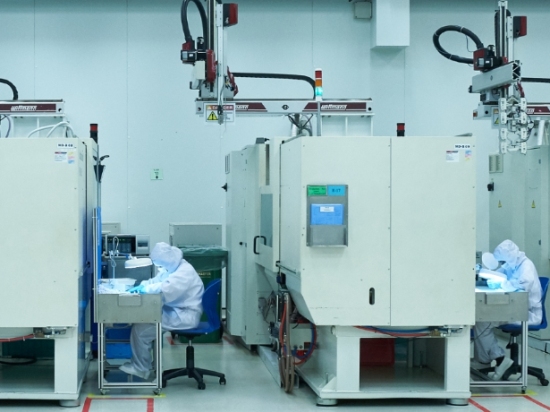 Photo: Company

Healthcare segment
Sunningdale's experience and supporting capabilities encompass:
• Medical Disposables (bloodline, drug delivery, critical care, caps & closures)
•
Airway Management Devices & Components
•
Hearing Aid Components
•
Orthopedic Components
•
Permanent Implant Medical Devices
•
Optometric Devices & Surgical Components
In Malaysia, the Group is running at approximately 20% to 35% of its workforce, having been granted approval from the authorities to continue with the production of products related to essential goods and services, such as medical devices and consumables.

In Mexico, the federal government mandated on 31 March 2020 that all non-essential businesses temporarily suspend operations until 30 April 2020.


Stock price

87.5 c

52-week range

73.5 c – $1.42

Market cap

S$167 m

PE (ttm)

21x

Dividend yield

9.6%

Year-to-date
return

-37%

Shares outstanding

191 m

Source: Yahoo!
As the Group is involved in the global supply chain for certain essential products for key customers, its manufacturing operations in Guadalajara, Mexico are currently running at approximately 10% to 15% of its workforce.

On 24 March 2020, the Government of India ordered a nationwide lockdown for a minimum period of 21 days.

Complying, the Group has temporarily closed its factory in Chennai.