Page 2 of 2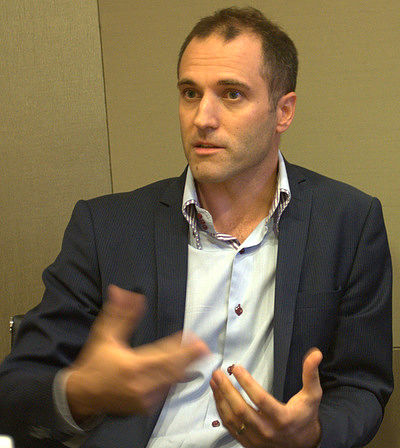 Kristofer Skantze, Chief Operating Officer, Rex International.
Ambitious programme to drill up to 10 wells this year

"We have many exploration activities in Norway in 2015 and this is the result of the pre-qualification approval (of our jointly controlled entity in Norway) by the government and subsequent high-grading work using Rex Virtual Drilling on assets we've been looking at," said Mr Lidgren.

"The drilling technology there is very mature, so it is comparatively safe ground to be in," said Mr Skantze.

"This is a very good opportunity for us to demonstrate the capability of Rex Virtual Drilling and our other proprietary exploration technologies.

"Norway's a very favourable region to be in because of a 78% tax subsidy from the government on your expenses in oil exploration, regardless of whether you make a discovery or not.

"But you have to be a pre-qualified company, which we are."
Over 2015, the Group intends to participate in exploration drilling of 6 Norwegian concessions with gross unrisked prospective resources of about a billion barrels of oil.
Of this, about 100 million barrels are net attributable to Rex International (in proportion to its equity stakes).
These concessions were chosen as they met strict criteria in the probability of oil recovery, after the Group analyzed over 100 concessions.
"Our exploration programme to drill up to 10 wells this year, focusing on identifying and proving up new prospects, is extremely ambitious," said the COO.
"To put this in perspective, we are on par in terms of activity level with companies 10 times our size," he said.
"In addition to Norwegian concessions, we will also be drilling in Trinidad and Oman where we are still working on identifying how much oil there is.
"We are in this with very reputable companies and we have entered on very favorable terms. They want us to be in on it because we have the technology that can add value to the consortium.
"In general, we don't participate in drilling prospects unless there is potential for at least 50 million barrels of recoverable oil."
He added that Rex has sufficient funds to support its drilling programmes through 2015 and next year.