CITIC Envirotech said it is in advanced negotiation for certain projects in water supply, wastewater treatment and recycling, valued at not less than RMB 1 billion (approximately SGD 225 million).
The proposed projects under negotiation involve investment projects under the public-private partnership scheme, transfer-operate-transfer scheme and built-operate-transfer schemes.
Citic Envirotech reported revenue of S$70.9 million in 1H2016 (ended Sept 2015), which was S$34.5 million or 32.7% lower y-o-y.

This was mainly due to a decrease in the engineering business, which is lumpy, from S$74.7 million to S$27.7 million, a decrease of 62.9% y-o-y.

IR Magazine Awards – South-East Asia 2015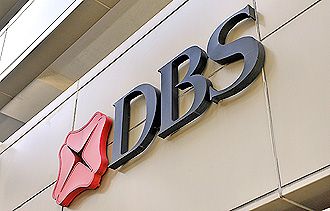 IN THE SHORT LISTS for the upcoming IR Magazine Awards – South-East Asia 2015 are CapitaLand, grand prix winner (large cap) in 2013, and DBS Group, the grand prix (large cap) winner last year.

Close behind them are three companies: KASIKORNBANK, winner of the best IR by a Thai company in each of the last three years; Metro Pacific Investments, last year's winner of the award for best IR by a Philippine company; and Security Bank, a new entrant to the awards, also from the Philippines.

The winners will be announced on December 4 at an awards ceremony at the Singapore Stock Exchange (SGX).

The IR Magazine Awards – South-East Asia 2015 are decided solely by an independent survey of investors and analysts, all of whom are located in the region.

Just as in IR Magazine's other awards in Europe and the Americas, investors and analysts are asked to vote for their favorite company in each awards category. This year, 401 respondents took part in the survey.

The latest rankings will be revealed in the IR Magazine Investor Perception Study – Asia 2015/2016, which will be published soon after the IR Magazine Awards & Conference – South-East Asia 2015 on December 4. Financial PR is the Official Public Relations Partner for the event.