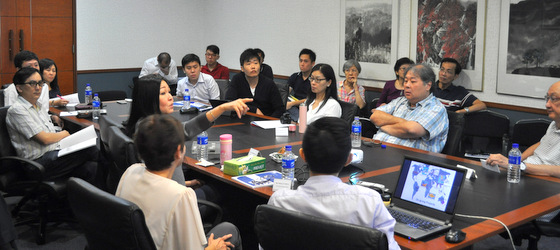 16 investors @ Powermatic's office in Joo Seng Road last Saturday morning.
Photos by Leong Chan Teik

Powermatic Data Systems has been listed on the Singapore Exchange since 1992, and its business has gone through several transformations since.

Which is perhaps why when 16 investors headed for a meeting with Powermatic last Saturday, they had various versions of what they thought the business is about.

One investor told management (after the event) he thought it was into hard drives, another said distribution of electronic components.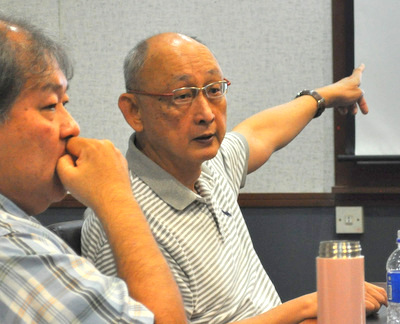 Powermatic executive chairman Dr Chen Mun with independent director David Tan (left). Dr Chen shared his story of how he left academia (NUS) to start Powermatic in 1989, and its good and bad times as a listco in the past 23 years.Another investor, evidently impressed by what he learnt about the business, said many investors focus on, and like, the "non-operating" metrics of Powermatic -- its cash pile, its investment building which has almost doubled in value since it was bought, and its significant amount of held-for-sale investments.

Taken together, these three assets are worth about $60 million while the recent share price of 95 cents translates into a market cap of only $33 million. In other words, most investors see it as a deep-value stock but they give scant recognition to the core business.

Powermatic has a reliable 5.3% dividend yield to boot (based on a historical dividend payout of 5 cents a share, adjusted for the recent consolidation of shares).

Now, the attendees appreciate better what Powermatic's core business is -- wi-fi connectivity. And its investment building was an opportunistic acquisition that now gives it a steady 3-4% net rental yield.

Here are several takeaways from our meeting: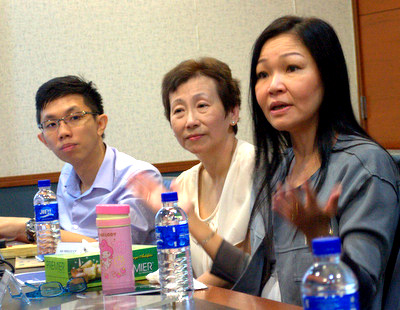 Executive director Katherine Ang (extreme right) with finance manager Molly Chua, and sales account manager Remy Liaw.» Wi-fi connectivity: This business segment accounted for 94% of Powermatic's revenue and 90% of net profit in FY2015 (ended March).

Total group revenue and net profit were S$14.3 m and S$2.7m, respectively.

Sales are derived roughly equally from US, Europe and Asia.

» Product design and manufacturing of high performance wireless communication devices and software: This is the core business of Powermatic, and it is run by its wholly-owned subsidiary, Compex Systems.

"Communication devices" means wireless radio modules, embedded boards and antenna. "Communication software" includes operating systems, network management and specialized wireless drivers.





» Authorised Design Centre: About 1.5 years ago, ie, in 2014, Powermatic's Compex Systems was appointed an Authorised Design Centre by Qualcomm Atheros -- its first in Asia.

Now there are 2 more such centres in China. Qualcomm has appointed 12 such centres in US and Europe.

(Qualcomm Atheros, which develops wireless chipsets, is an entity which emerged in 2011 from the acquisition of Atheros by Qualcomm. The parent company, Qualcomm Incorporated, currently has a market cap of US$94 billion on Nasdaq.)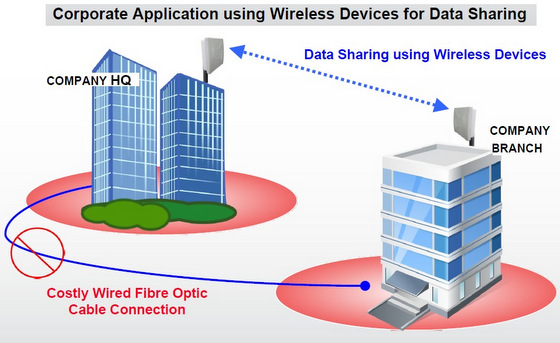 Powermatic's wi-fi solution can be used for communication over long distances (10 km) where there is line of sight between two points.
» What the design centre does: As Qualcomm Atheros's design centre, Powermatic has opportunities to serve clients of Qualcomm, riding on the growing demand for wireless solutions by enterprises.

Powermatic produces customised solutions for clients using Qualcomm's wireless chipsets. We were amazed to learn of Powermatic's customised solutions being adopted in projects around the world, such as in Brazil, India, Australia and Germany.

Powermatic's solutions, including hardware manufactured in its Suzhou Industrial Park plant, are sold to its customers who market them to end-customers which are large corporations, such as telcos, in diverse industries.

An example is Hertz, which now offers wi-fi in its cars in Europe (see Hertz story).

So, no, you won't be able to pick up Powermatic's products off the shelf in Funan or Sim Lim Square.


| | |
| --- | --- |
| FY2015 strong balance sheet | S$'000 |
| Current assets | 21,833 |
| Non-current assets | 28,786 |
| Current liabilities | 3,689 |
| Non-current liabilities | -- |
| Total equity | 46,930 |
| Cash and cash equivalent | 18,068 |
| Investment property at carrying value | 19,605 |
| Investment property at fair value | 35,000 |
| Net asset per share -based on property at carrying value (cents) | 134.70 |
| Net asset per share -based on property at fair value (cents) | 178.90 |
| Recent share price (cents) | 95 |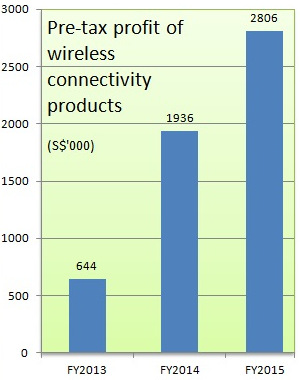 Wireless connectivity business: Pre-tax margin was 21% in FY15 compared to 15% in FY14.
This business segment contributed 90% of Powermatic's net profit in FY15.
Executive director Katherine Ang (left) fields more questions on Powermatic's business over tea after the meeting.

Powermatic first came to our attention at a BigFatPurse event. Read: BIGFATPURSE: How we find (safe) stocks with (major) upside potential