Since CGS-CIMB's initiation report yesterday (6 March), Powermatic Data Systems has leapt from $1.39 to as high as $2.64 this morning, closing at $2.00. The stock's undervaluation and niche strength have long been talked about by some value investors. NextInsight has a number of articles on that angle too (see links at the bottom of this page), with the most recent (Nov 2017) being POWERMATIC DATA SYSTEMS: And the deep value continues to grow

Excerpts from CGS-CIMB report
Analyst: William Tng, CFA

Get free Wi-Fi with this stock
Plugged into growth
Powermatic Data

Stock price:
$1.39

Target price:
$2.58

Source: CGS-CIMB
We believe Powermatic, whose core business is wireless connectivity, is plugged into the growth potential of 5G telecommunication networks and the rising Internet of Things (IoT) trend.

In FY17, Powermatic successfully released more than 10 cutting-edge products.

The high value-add and intellectual property content of its business led to a 45.1% gross margin in FY3/17 for its wireless connectivity segment.

Backed by hard assets
Powermatic has a rock-solid balance sheet. The company was in a net cash position as at end-Sep 2017 with zero debt.

Its investment property is also unencumbered. At current share price, we think investors are getting Powermatic's growing wireless connectivity business for free.

Based on Powermatic's balance sheet at end-Sep 2017 (Figure 34), if the company was to be liquidated, we estimate the per-share value of its assets (cash, financial assets and investment property alone) less total liabilities would be S$1.41.

Established dividend track record
Although Powermatic does not have a formal dividend policy, the group has paid a final DPS of S$0.05 in the past five years.

In FY17, Powermatic rewarded shareholders with an additional special DPS of S$0.02 as the company's net profit hit a record S$4.2m, the highest level since the Global Financial Crisis.


Possible corporate actions
Powermatic suffers from poor trading liquidity. We opine that the Board should deliberate the possible liquidity benefits of a share split or bonus issue.
Founder and CEO, Dr Chen, is approaching 70 years of age with no family-in-waiting to take over the business. Dr Chen and Executive Director, Ms Ang, together own 63.9% of Powermatic as of 1 Mar 2018 (
source: Bloomberg
).

In our view, the Board should also evaluate succession planning and ways in which company could attain faster growth.



Initiate with an Add call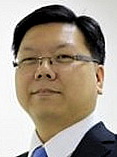 CGS-CIMB analyst William Tng, CFA.We initiate coverage with Add and a target price of S$2.58 based on sum-of-parts valuation.

Nearly 63% of our target price is derived from non-operating assets and the balance 37% is derived from its wireless connectivity earnings that we value at 10x CY19F P/E multiple (at an 11.5% discount to its historical 10-year average forward P/E of 11.3x given its poor liquidity).

Potential re-rating catalysts are higher customer orders and margin expansion. Key risks are component shortages and customers delaying orders.

Full 28-page CGS-CIMB report here.