Excerpts from CGS-CIMB report

Analyst: William Tng, CFA

Powermatic Data Systems Ltd: A wireless connector

■ Powermatic provides an extensive range of wireless connectivity products and solutions. The group also offers ODM/OEM services for customers.


■ The group has an ongoing partnership with Qualcomm since 2014. As of end-Mar 22, Powermatic was debt-free with cash at c.50% of market cap.

■ While the chip shortage has affected lead times, management continues to improve on its mitigatory efforts.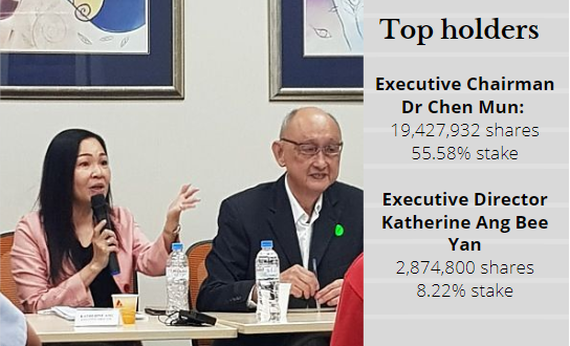 Provider of extensive wireless products and solutions
Powermatic Data Systems (Powermatic) manufactures and distributes wireless connectivity products and solutions. Listed in Singapore since 1992, Powermatic derives revenue across Asia, Europe and US.

The group offers a wide range of wireless connectivity products, including wireless radio modules, embedded boards and wireless antennas. Powermatic also offers ODM/OEM services, allowing customisation of both hardware and software according to specific customer requirements.

Ongoing partnership with Qualcomm
According to the group's FY3/22 annual report, Powermatic enjoyed a strong partnership with Qualcomm, a leading wireless technology incumbent headquartered in US.


Stock price

$2.66

52-week range

$2.56 - $3.04

PE (ttm)

11.4

Market cap

S$93 m

Shares outstanding

34.95 m

Dividend
yield (ttm)

1.88%

1-year return

-9.6%

Source: Bloomberg
Powermatic's wholly-owned subsidiary (Compex Systems) is the only authorised design centre appointed by Qualcomm in Southeast Asia, according to Compex Systems's company website.

Using this partnership, Powermatic provides Qualcomm Atheros-based (QCA) solutions, offering QCA design information (e.g. reference designs, datasheets), QCA-based system development, driver porting, and relevant support services.

The partnership also allows Powermatic to remain abreast of latest trends.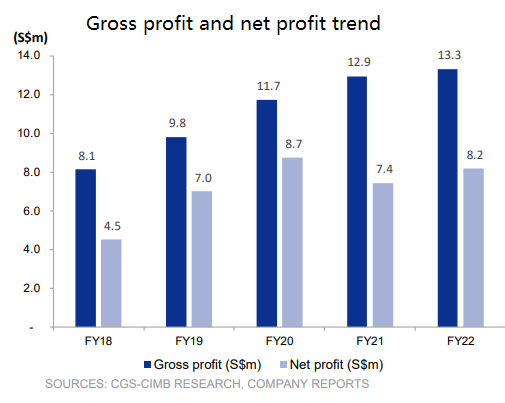 Easing chip shortage situation but challenges remain
Since the start of CY21, Powermatic has been negatively affected by the global microchip shortage, according to the group's FY21 annual report.

The group has engaged in mitigatory efforts, such as redesigning products to use newer generation microchips that are more readily available and requesting customers to place deposits upon order acceptance, as per the group's FY21 annual report.

In its FY22 annual report, management highlighted that while the chip shortage situation has begun to ease, near term procurement challenges will remain due to uncertainty in securing sufficient and timely supplies.

Going forward, areas that management expects to see strong growth in include artificial intelligence, Internet of Things, augmented reality and virtual reality.


Net cash at c.50% of current market cap
Powermatic currently trades at a historical FY22 P/E of 11.4x and P/BV of 1.4x.

Although Powermatic does not have a formal dividend policy, the group has been paying dividends over the past 5 years (FY18-22) except for FY20 (no dividends declared) due to a capital reduction exercise conducted in Nov 2020 (see page 4).

As of end-Mar 22, Powermatic was debt-free with a net cash position of S$48m (c.50% of current market cap)

Full report here