HSBC: 'Overweight' call on JU TENG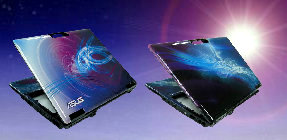 HSBC Securities has assigned an "Overweight" recommendation on Ju Teng International Holdings (HK: 3336), the world's top computer casings maker.

It also hiked the target price to 7.5 hkd from 7.0 previously based on 9x (unchanged) FY14e earnings (recent share price 5.89).

"Ju Teng is on track to deliver better margins and its 2H13 earnings are likely to be ahead of consensus," HSBC said.

The research house cited a continuing positive product mix shift and metal casing/composite materials driving margin expansion as the reason for its optimism.

"Ju Teng is scheduled to announce its 2H13 earnings in March and we expect the company to report flat sales but 38% OP (operating profit) growth and 33% net profit growth y-o-y.

"While this is lower than our previous expectations, owing to slower tablet and smartphone shipments in late 4Q13, it is still ahead of consensus by around 10%."

HSBC also expects Ju Teng's Gross Profit Margin/Operating Profit Margin to expand from 18.4%/11.4% in 1H13 to 20.3%/13.3% in 2H13, backed by rising exposure to metal/composite material casings (33% of total sales in 2H vs. 23% in 1H).

For the full-year FY13, HSBC is looking at 22% y-o-y earnings growth with the GPM/OPM at 19.4%/12.4% vs. 15.2%/8.4% in FY12.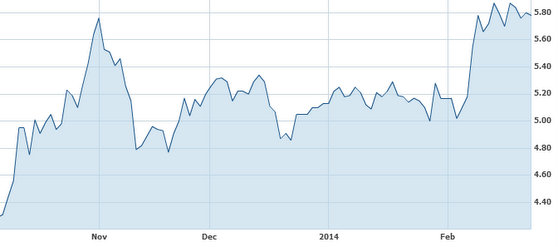 Ju Teng's Hong Kong shares have a 52-week range of 3.10 - 6.07 hkd.
Source: Yahoo Finance

HSBC continues to view Ju Teng as well-positioned to benefit from the hybrid casing design trend given its strong capability for handling different materials under the same roof.

"Despite a seasonally slow first half, we continue to see stable commercial notebook metal casing demand and expect Ju Teng to start shipping metal casings for Microsoft's Surface tablet (8'), casings based on composite materials for Amazon's next generation Kindle Fire, as well as a refresh model of the Moto X, from 2Q.

"Our most recent conversation with management suggests that the progress of adding new smartphone customers in 2H (which was discussed on the earnings call in August 2013) remains on track, while carbon fibre casings could see increasing adoption by major notebook brands for certain models in order to differentiate them."

HSBC therefore expects non-plastic casing exposure to increase to 38% of sales in 2014 from 28% last year.



"By product, smartphone and tablet casings would account for 17% from 10% last year, based on our forecasts."

HSBC expects the favorable product design trend, the rising mix of non-plastic casings, and new business opportunities in the smartphone arena to continue to drive margin expansion.

"At 6.8x FY14e earnings, we view the current valuation as attractive and expect the improving margin outlook to drive further upside."

Key downside risks are a slower-than-expected improvement on margins, lower-than-expected contribution from light metal casings and intensified pricing competition.
---
Nomura: 'Neutral' recommendation on LENOVO


Nomura Research has downgraded its call on Lenovo Group (HK: 992), the world's top PC play, to "Neutral" from "Buy" while cutting the target price to 9.0 hkd from 10.4 (recent share price 7.88).

"We think the acquisition of Motorola Mobility from Google and the x86 server business from IBM are key initiatives for Lenovo in its bid to become a global consumer electronics brand, like Samsung.

"But these two deals will put Lenovo into short-term loss immediately after completion of the transactions (in 3Q-4QCY14), in our estimate," Nomura said.

The research house advises investors to stay on the sidelines until Lenovo shows signs of earnings turnaround, at least six quarters from now, in its estimate.

Its new target price of 9.0 hkd is based on 13x FY14F EPS plus 0.3x P/S for x86 server business, compared with 13x FY14F EPS + HKD2.47/sh previously, to reflect the depletion of cash due to the acquisitions.



Strategic asset pickups create leading global brand



Through these two deals, Nomura believes Lenovo has gained: 1) a solid Motorola brand, 2) a deeper patent portfolio to protect itself in mature markets, and 3) strong customer relationships with telecom operators and large enterprises in mature markets.

"All these are strategic assets for Lenovo in its bid to become a global leading consumer brand, in our view."






See also: Tech Tally: JU TENG, LENOVO Both 'Buys'