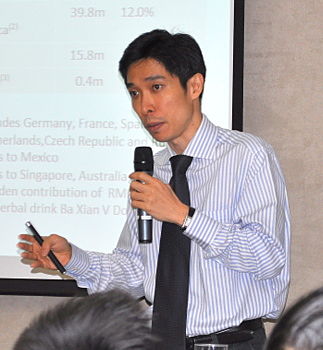 "I made a 20-minute presentation and he just sat there drinking loquat juice.

"At the end of my presentation, he said his first words: 'It's good. I like the taste.' "


-- Parry Ng (right, vice-president for investor relations, Sino Grandness. NextInsight file photo).

He was relating his encounter with Prayudh Mahagitsiri, the Thai tycoon linked to two companies -- Thoresen Thai Agencies and PM Group. Officials of the companies had told Parry that only if the 70-year-old Prayudh was satisfied after the taste test would the companies proceed with due diligence on Sino Grandness and consider the proposed share placement.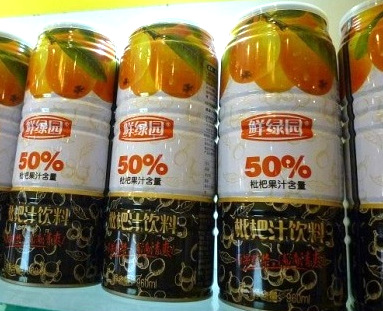 Sino Grandness has about 78% market share in China for loquat juice, according to a Frost & Sullivan survey. Photo: Company Subsequently, the two companies agreed to subscribe for 68 million new Sino Grandness shares. They will own 9% and 3.77%, respectively, of the enlarged share base of Sino Grandness. At 61 Singapore cents apiece, the placement shares will raise around S$52m.

Parry's anecdote is part of an article ('Sino Grandness ropes in new investor, sidesteps convertible bond redemption') by associate editor Leu Siew Ying in the current edition of the weekly The Edge Singapore. Get it at the news-stands for S$5.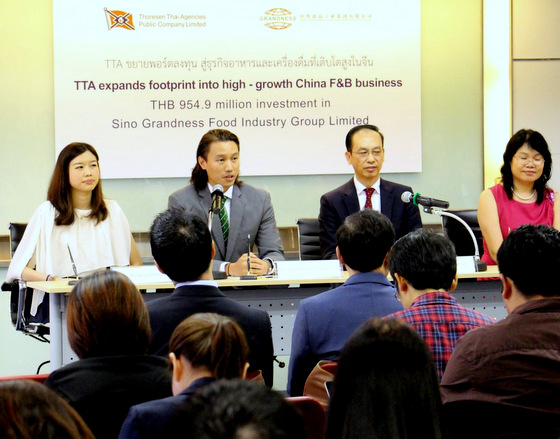 Two sets of siblings @ signing of share subscription agreement in Thailand > L-R: Ausana Mahagitsiri (MD of PM Group), Chalermchai Mahagitsiri (CEO, Thoresen Thai Agencies), Huang Yupeng (CEO, Sino Grandness), Huang Yushan (Executive Director, Sino Grandness). Photo: Sino Grandness.
Recent story: SINO GRANDNESS: Attracts Two Quality Investors From Thailand