'Loquat Fan' contributed this article to NextInsight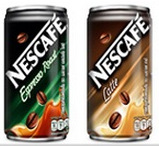 PM Group produces Nescafe in Thailand.ON 14 Aug, Sino Grandness announced that it was in discussion with a potential strategic investor which is seeking to invest a "substantial stake" in the company.

It turns out that the investors are PM Group and Thoresen Thai Agencies (TTA, listed on the Thai Exchange), which are two conglomerates connected to the Mahagitsiri family.

Upon the completion of the proposed share placement, PM Group and TTA will own 3.77% and 9%, respectively, of the enlarged share base of Sino Grandness.
At 61 Singapore cents apiece, the 68m placement shares will raise around $52m.

Before examining the significance of the share placement, it is worthwhile to go through Sino's track record in fund raising.
In Nov 2009, Sino completed its IPO on the Singapore Exchange, issuing 85.52 m new shares at 29c apiece (not adjusted for subsequent 1-1 stock split).
Shortly after that, another 20 m new shares were issued in Oct 2010 for 35c each (not adjusted for subsequent stock split) to raise funds for the construction of a new factory in Hubei and for working capital.
Then, to fund the growth of its beverage subsidiary, Garden Fresh, Sino issued zero-coupon convertible bonds, in Oct 2011 and Sep 2012, with the conditions that :

(1) if Garden Fresh is listed in an established exchange, bondholders can opt to own 25% of the pre-IPO share capital of Garden Fresh; and
(2) if IPO does not materialises, stiff interest payment will apply.

Sino resorted to these terms as its share price was then languishing below 40cents (not adjusted for subsequent stock split).

The first tranche of zero-coupon 3-year CBs, with principal sum of RMB 100m, was issued at a discount of 13%.

The discount for the second tranche of the same duration and a larger principal sum of RMB 270m is 10%.

If Garden Fresh does not submit an application for listing, the sum payable to first-tranche bondholders will be the principal sum plus a 25% interest compounded for the period between issue and redemption.

For the second tranche, the interest rate is 20%.

It seems that the bondholders in the subsequent tranche were more confident, having witnessed a profit of RMB 86.4m achieved by Garden Fresh on sales of RMB 401.7m in 2011. (Sales in 2010: RMB 179.6m), and required a lower discount and a less onerous interest penalty.
The strong performance of Garden Fresh subsequently lifted Sino's share price and in Mar 2013, 28.5m Sino shares were issued at 82 cents each to Asdew Acquisitions to fund the expansion of its canned fruit business in China.
Adjusting for a one-for-one share split in Sept 13, the upcoming placement share price of 61 cents (to PM group and TTA) is equivalent to $1.22.
It is clear that in raising funds, Sino Grandness has been judicious.

Given the high standing of the Thai investors, the latest proposed share placement may provide some comfort to investors who are wary of S-chips.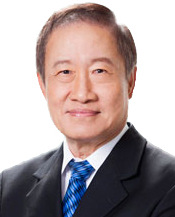 "The F&B industry in China continues to fuel exciting growth and offers growth opportunities for companies like Sino Grandness that has established a strong competitive edge. I am particularly impressed with Sino Grandness' beverage products positioning targeting increasingly health conscious consumers through offering juices with mid-high juice content which are perceived to be more nutritional and comprising unique fruits such as loquats and hawthorns. I believe the future remains bright for Sino Grandness and I am pleased to assist them in their future journey."

-- Prayudh Mahagitsiri: Chairman of PM Group and Honorary Chairman of TTA.
He and his family were listed as the 15th richest in Thailand by a recent article on Forbes.com

The PM Group, in partnership with Nestle, owns Quality Coffee Products which produces Nescafè, a renowned instant coffee brand.

Mr Prayudh Mahagitsiri, Chairman of PM Group and also the Honorary Chairman of TTA, was instrumental in convincing Thai farmers to grow coffee beans for the venture, according to PM Group's website.
At first blush, TTA, which is listed on the mainboard of the Stock Exchange of Thailand, seems an unlikely investor in Sino since it is largely into dry-bulk shipping.

Explained Mr. Chalermchai Mahagitsiri, President & CEO of TTA, in a press release: "This deal represents our first step into the food and beverage industry sector, which has huge growth potential."
It is likely that with the help of PM Group, TTA had carried out the necessary due diligence for it to agree to lock up, for 10 years, 47.1m of the 60.6m Sino shares it will own.
And Mr Prayudh Mahagitsiri, with his extensive network and contacts, was likely to have satisfied himself on the reputation of Sino before accepting the invitation to be its honorary chairman.
"The transaction will not only strengthen our equity base to propel our future growth, but also lead the way towards collaborations in terms of development of new products and establishing new markets for Sino Grandness in South East Asia."

- Huang Yupeng, Chairman and CEO of Sino Grandness.


Some Sino shareholders speculated on the possibility of the PM Group, with the help of Sino's know-how, starting loquat farms in Thailand and producing loquat juice under the Garden Fresh brand for sale in Southeast Asia.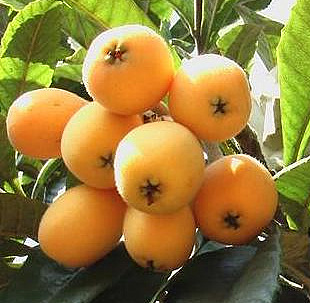 Sino Grandness is by far the largest producer of loquat drinks in China, a dominance that has attracted the Thai strategic investors.
Photo: http://www.cnseed.org/
Thailand is already a small producer of loquats, which take about three years to deliver their initial harvest.
More interestingly, the speculation is that given the PM Group's association with Nestle, the exciting possibility now exists of the food giant playing a role in growing Sino's beverage business in future.

In recent times, Nestle took stakes in F&B companies including a 60% stake in Singapore-listed Hsu Fu Chi for S$2.07 billion in 2011.

Hsu Fu Chi, which produces pudding, jellies and chocolate in China, has since been privatised.

And in 2010, Nestle bought Kraft Foods' North American frozen pizza business for US$3.7 billion.
If the PM Group is able to convince Nestle of the potential of the Garden Fresh brand, the food giant, with its immense resources and global network, would be able to take Sino to great heights.

Recent stories:

SINO GRANDNESS: "One of my favourite counters"