"Moneyplant" contributed this article to NextInsight

Sinostar - Rising from under the radar


The recent share purchases of Sinostar PEC's controlling shareholder and non-executive chairman, Li Xiang Ping, have been substantial, as a check on Bloomberg shows:




Mr Li has been increasing his stake in the group steadily since 3Q 2017 (denoted by the green line) while the share price has been trading in a tight range of 15-24 cents (denoted by the white wriggly chart line). Data: Bloomberg


While Sinostar has been neglected over the years by investors (probably due to a broad skepticism towards S-Chips), its major shareholder was continuing to add to his stake, which has grown to 55.5% as at 21 Mar 19.

The stock has been trading in a range of S$0.15-0.24 since 2017. Is it ready to break out and move higher?


Sinostar PEC (SSTAR SP)

Price

S$0.210

Market Cap

S$134m

Free Float

45.0%

Major Shareholder

Li Xiang Ping (55% stake)

FY18 PE

8.1x

Dividend yield

2.4%

P/B

0.9x
Listed in 2007, Sinostar is one of the largest producers and suppliers of downstream petrochemical products (processed LPG, propylene and polypropylene which are used in the production of plastics) within a 400km radius of its production facilities.

The facilities are in the Dongming Petrochem Industrial Zone in Dongming County of Shandong Province, PRC.


Segment

Annual capacity

% of FY18 revenue

Uses

Processed
LPG

550,000 tonnes

60%

Mainly sold as household fuel through LPG distributors

Also sold to industrial manufacturers



Propylene

90,000-tonne capacity became 180,000 tonnes after acquisition of 70% of Dongming Qianhai in Dec 2018.



19%



Processed into polypropylene

Sold to petrochemical producers to be processed into chemicals including polypropylene, acetone, acrylonitrile



Polypropylene

50,000 tonnes - currently constructing plant to increase total capacity to 250,000 tonnes

15%

Mainly sold to plastic manufacturers to produce plastic products (eg flexible packaging, rigid packaging, automotive and consumer products)

Wide applications:

· Pipes, slabs & hollow containers

· Synthetic fibres, polypropylene packaging bags, wrapping ropes and heavy packaging materials

· Household products eg. food containers, bottles and kitchen utensils

· Surface coating applied on the inner lining of packaging bags and cloth used as covers for containers



Logistics

Delivering LPG and petrochemical-related products to end-consumers

6%

Should investors be skeptical about Sinostar? Perhaps not, for the following reasons:
♦ A strong heritage and strategic affiliation with one of the largest privately-owned crude oil refiners in PRC. Sinostar was founded in 2006, when it acquired Dongming Hengchang from Dongming Petrochem Group, one of the largest privately-owned crude oil refiners in PRC.

The strategic affiliation continued with Dongming Petrochem over the years, as the 2 entities shared a common major shareholder, Mr Li Xiang Ping.

In 2016, Sinostar renewed its exclusive supply agreement with Dongming Petrochem, ensuring a stable supply of raw LPG (main raw material input for Sinostar) for the next 20 years from 2016.

♦ Sinostar has not asked investors for money since its listing in 2007, but has instead been paying dividends. The group has been steadily paying dividends since 2014. Based on its 2018 dividend of S$0.005/share, the dividend yield is 2.4%.

| | | | | | |
| --- | --- | --- | --- | --- | --- |
| FY | 2014 | 2015 | 2016 | 2017 | 2018 |
| Dividend (S$ cents) | 1.0 | 0.5 | 0.5 | 0.5 | 0.5 |
| Dividend yield | 4.8% | 2.4% | 2.4% | 2.4% | 2.4% |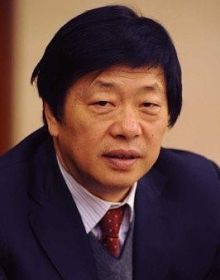 Non-executive chairman Li Xiang Ping.
Photo: www.weekinchina.com ♦ Vote of confidence from major shareholder. Non-executive chairman Li Xiang Ping has been increasing his stake in the group as early as 3Q2015, with more aggressive additions in 2018 and 1Q2019, consistently adding on to his stake in each quarter.

He has increased his stake by nearly 3 percentage points since 4Q2017 to 55%.

If the company is real, what are the growth plans?
While 60% of Sinostar's revenue came from processed LPG in 2018, the bulk of the group's profit was derived from propylene and polypropylene. We can deduce that these two products have much higher margins given their additional processing.

The company has capacity expansion plans to grow these two products, which implies that investors can expect higher profit growth in the years ahead.

Expansion of propylene and polypropylene production capacity by 1x and 5x respectively.

On 26 Dec 2018, Sinostar completed its acquisition of a 70% stake in Dongming Qianhai, which will double its propylene production capacity to 180 metric tons/year, and will make a full year contribution to FY19.

It is also currently constructing a polypropylene plant which will increase its annual production capacity by 5x, and is expected to be ready by 2020/2021.

The new plant is also expected to produce higher quality polypropylene (due to more advanced production technology) which can be used in higher valued products such as high-end medical equipment, automotive accessories, home appliances etc.

Consequently, the product is expected to have higher profit margins.

The capex is estimated to be RMB1.2 billion which will be financed through a combination of its internal resources and bank borrowings.


Polypropylene granules

While their end-demand may fluctuate according to the health of the economy, propylene and polypropylene have long shelf lives.

Storage costs are low for polypropylene (in the form of small pellets) - thus manufacturers can stock up (if the price or demand is not good, and sell it when the economics are better)

Propylene is in liquid form and is stored in tanks.

Risks: slowdown in global economy, disruption in production facilities etc.

With the balance sheet of Dongming Qianhai consolidated into the group at end-2018, Sinostar now has RMB1.28 billion of borrowings and RMB426.2 million cash.

Prior to the acquisition of a 70% stake in Dongming Qianhai for RMB317.8 million cash, Sinostar had zero borrowings.

Sinostar has an excellent record of cashflow generation in the last 5 years, which has underpinned its consistent dividend payment.


RMB'm

2014

2015

2016

2017

2018

Cash From Operations

182.038

106.579

81.174

131.054

382.904

Capital Expenditures

-75.011

-28.540

-32.809

-12.665

-62.387

Free Cash Flow

107.027

78.039

48.365

118.389

320.517

Source: Bloomberg
Summary

• Currently, Sinostar is trading at 8x FY18 PE, 0.9x P/B with a dividend yield of 2.4%.

Based on 2018 earnings, valuations are reasonable, not super cheap.

• With with the newly-acquired 70% stake in Dongming Qianhai propylene plant contributing to the group in this FY, and its construction of a new polypropylene plant which will be ready in 2 years, hopefully the profit of Sinostar will continue to grow in the next 2-3 years.

• Investors are paid a dividend yield of 2.4% as they wait for Sinostar to deliver on its expansion plans.

• The stock price of Sinostar is expected to continue to be supported by the major shareholder's acquisitions, at least at current levels.