Excerpts from analyst's report

Brandon Ng, CFA UOB Kay Hian analyst:(left)

Key takeaways from Chongqing trade show


WHAT'S NEW

 We were invited to a trade show in Chongqing recently and during the visit, we managed to catch up with Sino Grandness Food's (SGF) CEO, Mr Huang, on the company's outlook, pending Garden Fresh (GF) listing and strategic collaboration with the Thai conglomerate, PM Group.

 In addition, SGF announced that the maturity date for 80.5% of the Rmb100m convertible bond (CB1) has been extended to 30 Jun 15 and the company has successfully repurchased the remaining 19.5% at Rmb37.9m.


INVESTMENT HIGHLIGHTS




 SGF booked strong pre-sales during the Chongqing trade show and managed to expand its distribution network. We also tasted several products such as loquat mango and aloe vera juice from the beverage segment, as well as bottled fruit such as grapes, lychee and Chinese bayberry.

 Chances of GF's IPO listing by 2014 are getting slimmer by the day, but management remains unflustered as the CEO believes in GF's long-term fundamentals. The main objective of the listing is to unlock GF's value and raise funds for expansion. However, with the money potentially raised from the recent placement to the PM Group, it has alleviated short-term concerns on CB1 redemption and, at the same time, can continue to invest in production facilities and marketing efforts for GF.


 According to Mr Huang, the PM Group is investing into SGF due to its business strategy for GF and its impressive earnings CAGR over the last 3 years. After intense negotiations, Mr Prayudh Mahagitsiri, Honorary Chairman of TTA and the Founder and Chairman of the PM Group, shall be appointed Honorary Chairman of SGF and TTA agrees and undertakes that it will not sell or transfer the shares within a 10-year period. SGF will also formulate an official policy of paying 10% of its net profits as dividends.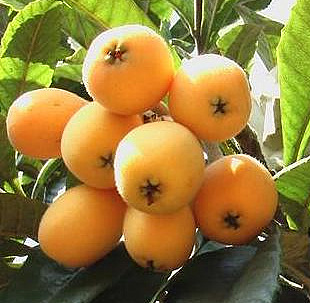 Sino Grandness is by far the largest producer of loquat drinks in China, a dominance that has attracted the Thai strategic investors. Photo: http://www.cnseed.org/VALUATION/RECOMMENDATION

· We view that the recent corporate actions have been beneficial to shareholders despite the share price weakness.

New funding from the PM Group will alleviate capex needs, 80.5% of the bond holders have exercised the maturity date until Jun 15 and investors have been assured of a formal dividend policy as compared to none currently. The PM Group can also boost GF's growth within Southeast Asia and/or enter into product development in the longer term.

· Maintain BUY with a higher target price of S$0.95 due to a lower dilution of GF's listing as 19.5% of CB1 has been redeemed. SGF's share placement to PM Group at 61 cents/share should also lend some support to share price.