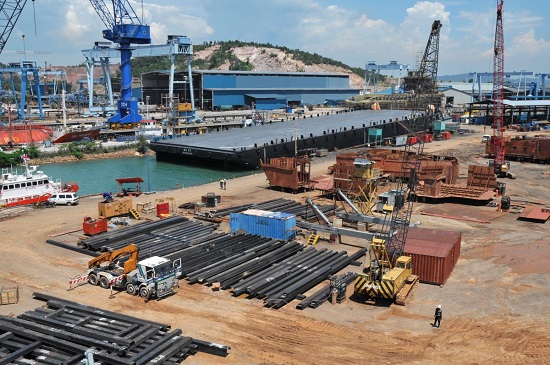 ASL Marine recently acquired a Batam shipyard from Miclyn Express Offshore at more than 20% discount to valuation. Company photo

Latest corporate happenings...

ASL Marine acquires Batam yard at discount

ASL MARINE inked a sale & purchase agreement on 24 January to acquire shipyard facilities in Batam from Miclyn Express Offshore (MEO) for US$20 million (S$25.6 million).

An independent valuer has appraised the assets to be acquired to be worth S$33 million, which means the deal is at a 22% discount to valuation.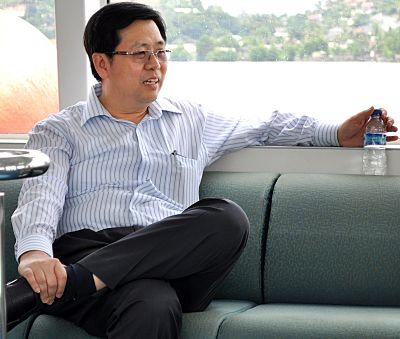 ASL Marine managing director Ang Kok Tian.
NextInsight file photoThe acquisition assets comprise of a site of 12.2 hectares with the following facilities:

> Berthing / repair quays of 220 metres

> Two shiprepair slip / launch-ways

> Shipyard facilities (office building, fabrication shop, and machineries) for shipbuilding, vessel repair, modification and mobilisation, as well as modular fabrication services.

The newly acquired shipyard is adjacent to ASL Marine's current shipyard in Batam, and situated in a free trade zone with industrial areas designated specifically for shipyards with infrastructure such as roads, telecommunications, utilities and supporting services.

Vendor MEO is a leading provider of offshore vessel services headquartered in Singapore.

It operates a range of offshore support vessels, crew/utility vessels, tugs and barges for customers in the offshore oil and gas industry across South-East Asia, Australia and the Middle East.

MEO had previously used the shipyard to build, convert and customize vessels as well as service its South East Asian based fleet and other third party vessels when spare capacity existed.

ASL Marine's businesses include ship building, ship repair and conversion, ship-chartering and related engineering services.

With the acquisition, it will own and operate five shipyards in Singapore, Batam and Guangdong.

The additional capacity and berthing space from the water-front land of the new shipyard enables the ASL Group to tap on the growing demand for ship repair and the upgrading of ships and other floating structures from the marine and offshore sector.

Recent story: ASL MARINE: Fidelity Ups Stake To 5%, Becoming Substantial Shareholder
---


Hi-P guides for losses in 4Q2013


Hi-P INTERNATIONAL is expecting to report a 4Q2013 loss instead of a profit as previously guided.

To cut costs, it will be relocating the production at its Tianjin plant to its plant in Suzhou in 1H2014, resulting in a provision of about S$13.5 million in 4Q2013.

The provision consists mainly of impairment loss on property, plant and equipment, refund of rental subsidy and plant restoration and relocation costs.

Inventory provision of about S$4.7 million on slow moving projects in 4Q2013 also contributed to the expected loss.


Recent story: HI-P: Posts 2Q2013 Net Profit Of S$10.9m