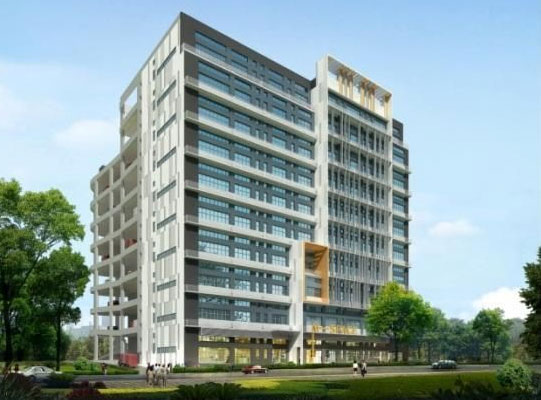 Property development will boost Lian Beng's revenue in the current quarter, upon TOP of its 55%-owned industrial property project, M-Space @ Mandai Estate.

LIAN BENG GROUP recently announced that its 1HFY2014 (Jun to Nov 2013) revenue was up 39.6% year-on-year at S$328.1 million, but net profit was down 3.8% at S$19.0 million, mainly due to higher marketing costs incurred by its property projects.
The following ate into profit attributable to shareholders:

1) Distribution expenses increased to S$4.9 million, more than threefold that of the S$1.4 million incurred in 1H2013. This was mainly due to selling and marketing expenses from the sale of the Spottiswoode Suites and The Midtown Residences.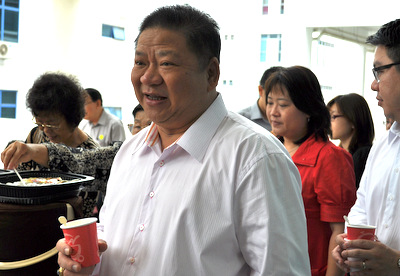 Ong Pang Aik, chairman and CEO of Liang Beng Group.
NextInsight file photo2) Share of losses from associates was S$2.6 million. This arose mainly due from selling and marketing expenses on NEWest, KAP Residences and Eco-Tech@Sunview.
The good news is: Property development will boost revenue in the current quarter (3QFY2014) when most of the revenue from its 55%-owned industrial property project, M-Space @ Mandai Estate, will be recognized (upon receipt of TOP).

The M-Space project was co-developed with Centurion Corporation and fully sold last year.
Revenue up across all segments

Group revenue was up across all business segments, namely construction, property development and ready-mix concrete.

Revenue for the construction segment increased 29.1% to about S$223 million, representing 68% of the Group's revenue.

The projects that contributed to the growth included Spottiswoode Park, Hedges Park, Goodwood Residence, Waterfront Isle and others.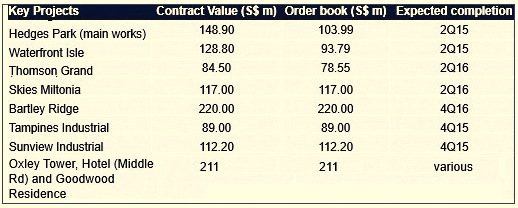 Some projects on Lian Beng's construction order book.

Sales from the Group's ready-mix concrete segment increased 9.3% to S$57.8 million, and contributed 18% to Group revenue.

Sales of the Group's property projects jumped fourfold and increased to S$39.2 million. Property projects contributed 12% to Group revenue.

This increase was mainly attributable to higher revenue recognized from the Group's property projects, including Lincoln Suites and Midtown Residences.

Gross profit rose 34.9% to S$41.3 million for 1HFY2014, albeit at a lower gross margin partly due to the lower gross margins of the construction projects in the period and a different revenue mix.

Other operating income decreased from S$6.1 million to S$2.3 million due to the decrease in dividend income received offset by a write-back of impairment loss on unquoted investment securities in 1HFY2013.

The Group's construction order book stood at S$1.0 billion as at 30 November 2013, significantly higher than the S$547 million in 1H2013.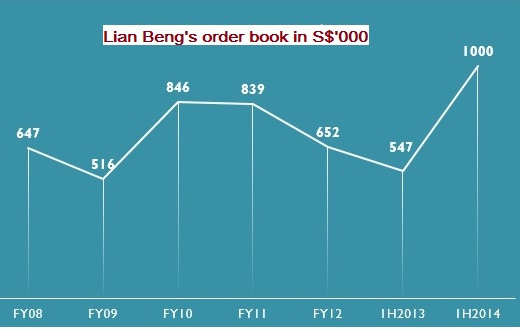 Lian Beng's order book of S$1 billion as at 30 Nov 2013 indicates what its construction revenue will look like two years later.


Recent story: LIAN BENG: Directors Pump Millions In Insider Buying In 2013