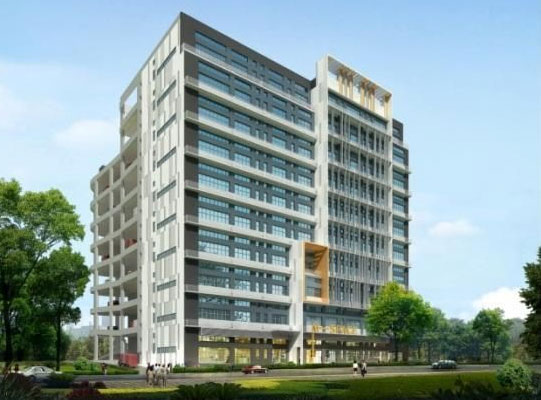 Lian Beng's directors are optimistic about the earnings boost that its industrial development, M-Space, is set to bring, and show their optimism with their insider purchases.
Company photo

LIAN BENG DIRECTORS have been pumping millions into buying the company's shares over the past year, and this is not the first year they are doing it.

For example, on 18 and 19 November, its controlling shareholder Ong Sek Chong & Sons purchased 832,000 shares for close to half a million dollars from the open market.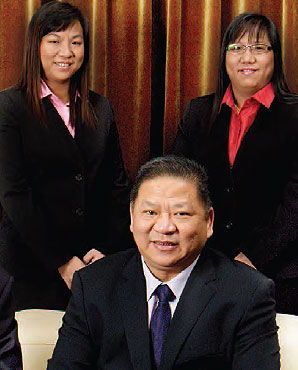 Lian Beng directors, L-R: Ms Ong Lay Koon, Mr Ong Pang Aik, Ms Ong Lay Huan.
Company photoIn 2013, the family office made cumulative purchases over the year that raised its stake by 3.628 million shares (0.685%) between January and November.

Separately, directors with deemed interests in their family office also increased their direct interests as follows:

>> Chairman and managing director, Mr Ong Pang Aik, by 2.037 million shares (about 0.385%)

>> Executive director, Ms Ong Lay Huan, by 308,000 shares (about 0.058%)

Cumulative direct purchases, as well as purchases by the family office this year increased the total interest of Mr Ong to 162,281,200 shares (about 30.64%) and that of Ms Ong Lay Huan to 150,993,600 shares (about 28.51%) in November.

Executive director, Ms Ong Lay Koon, also added 1.264 million shares to her direct interest over the year, increasing her stake to 8,539,200 shares (about 1.61%) this month.

Her purchases amounted to more than half a million dollars.

The insider purchases were made on the open market at prices ranging from about 40 cents to 56 cents per share.

M-Space TOP and S$1.2bn order book augur strong growth

The directors are not alone in their bullish view on the stock, which has a historical PE of 7.6 times, according to Bloomberg.

It is OSK-DMG's top pick in the local construction sector. OSK-DMG analyst Terence Wong has 'Buy' call and a target price of 70 cents on the stock.

OCBC Investment Research also has a 'Buy' call on the stock. OCBC analyst Eli Lee has a target price of 58 cents on the stock.

Lian Beng's management expects the upcoming TOP of its 55%-owned industrial development, M-Space, to boost its FY2014 financial performance.

All units of M-Space have been sold, but revenue from the sales will only be recognized upon issue of its temporary occupation permit (TOP) in FY2014.

The financial boost will make significant impact during the quarter that the M-Space project sales is to be recognized, unlike construction projects that have progressive revenue recognition.

As at 31 August 2013, Lian Beng's order book stood at S$1.2 billion, sufficient to keep it busy through FY2016.

Challenged by property market cooling measures

Mr Lee warns of "recent cooling measures which could result in headwinds for the group's property development business".

Some of the challenges were reflected in its 1QFY2014 results.

Its 1QFY2014 revenue was up 44.2% year-on-year at S$163.5 million, while profit attributable to shareholders was down by 30.9% at S$7.3 million.

Like other construction players, Lian Beng faced rising costs during 1QFY2014 as well as margin erosion (due to a shift in revenue mix to more construction activities).

The Group's gross profit margin was 12.2%, down 1.9 percentage points.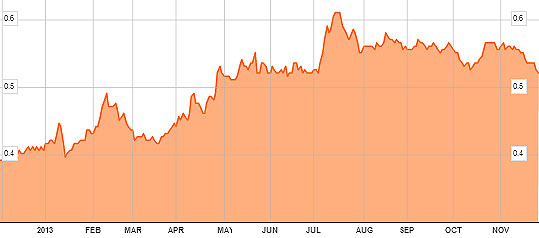 Lian Beng's share price has risen steadily over the past year by more than 20% from 42 cents on 2 January to 52 cents on 27 November. Bloomberg data

Recent story: LIAN BENG GROUP: Riding High Into FY2014, A Record Year?