Lian Beng Group's move to spin-off its property business -- which was announced on Thursday night (12 Oct) -- may help maintain the momentum of its stock price, which has surged by about 50% year-to-date to 70c on a spate of news.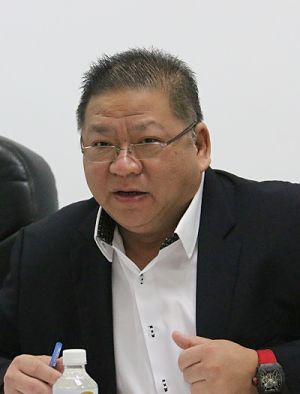 "Our strong financial position enables us to seize investment opportunities. We can thus continue to grow our property investment segment to build stronger recurring income so as to mitigate the cyclical nature of our other business segments."
– Ong Pang Aik
Executive Chairman
Lian Beng Group
(NextInsight file photo)
In April this year, its share price began to run after China revealed that its latest Special Economic Zone (SEZ) would be in the vicinity of Lian Beng's joint venture township project in Gaobeidian, Hebei.

Next was the en bloc wave that promises to unleash strong demand for replacement homes by sellers.

Then Lian Beng participated in HUDC en bloc deals to purchase Rio Casa in May and Serangoon Ville in July.

On 2 October 2017, URA indicated that private property prices in August to September 2017 rose 0.5% from the previous quarter, ending nearly four years of decline.

In July, Lian Beng also announced a JV sale and purchase agreement to acquire Wilkie Edge for S$280 million from CapitaLand Commercial Trust.
Stock price

70c

52-week range

44.5c-69.5c

Market cap

S$347.3m

PE

6.5

Price-Book
0.59

Dividend yield

3.24%

Source: StockFacts
Shareholders have been bemoaning that its market valuation is lagging behind construction main contractors that evolved into property developers.

Lian Beng's PE languished at less than 4 times from 2013 to 2016 and is now 7 times. In contrast, the PE of a couple of peers which had likewise languished at 4 to 5 times back then, have leapfrogged ahead.

KSH Holdings, which has a 22.5% stake in the Gaobeidian township project and a 35% stake in the Rio Casa deal, trades at about 12 to 13 times PE. Chip Eng Seng, another hot property second liner, is trading at about 20 times PE.


Company

P/E

Mkt Cap

(S$ m)

Last Price

12M Div Yield

LIAN BENG GROUP

6.5

347.3

70 c

3.24%

CHIP ENG SENG

19.5

531.0

87 c

4.68%

KSH HOLDINGS

12.3

453.5

80 c

2.77%
Data: SGX StockFacts

Spin-off rationale

In FY2017, Lian Beng's property business, which includes property development and investment holdings, contributed close to half of its pretax income among its profitable segments.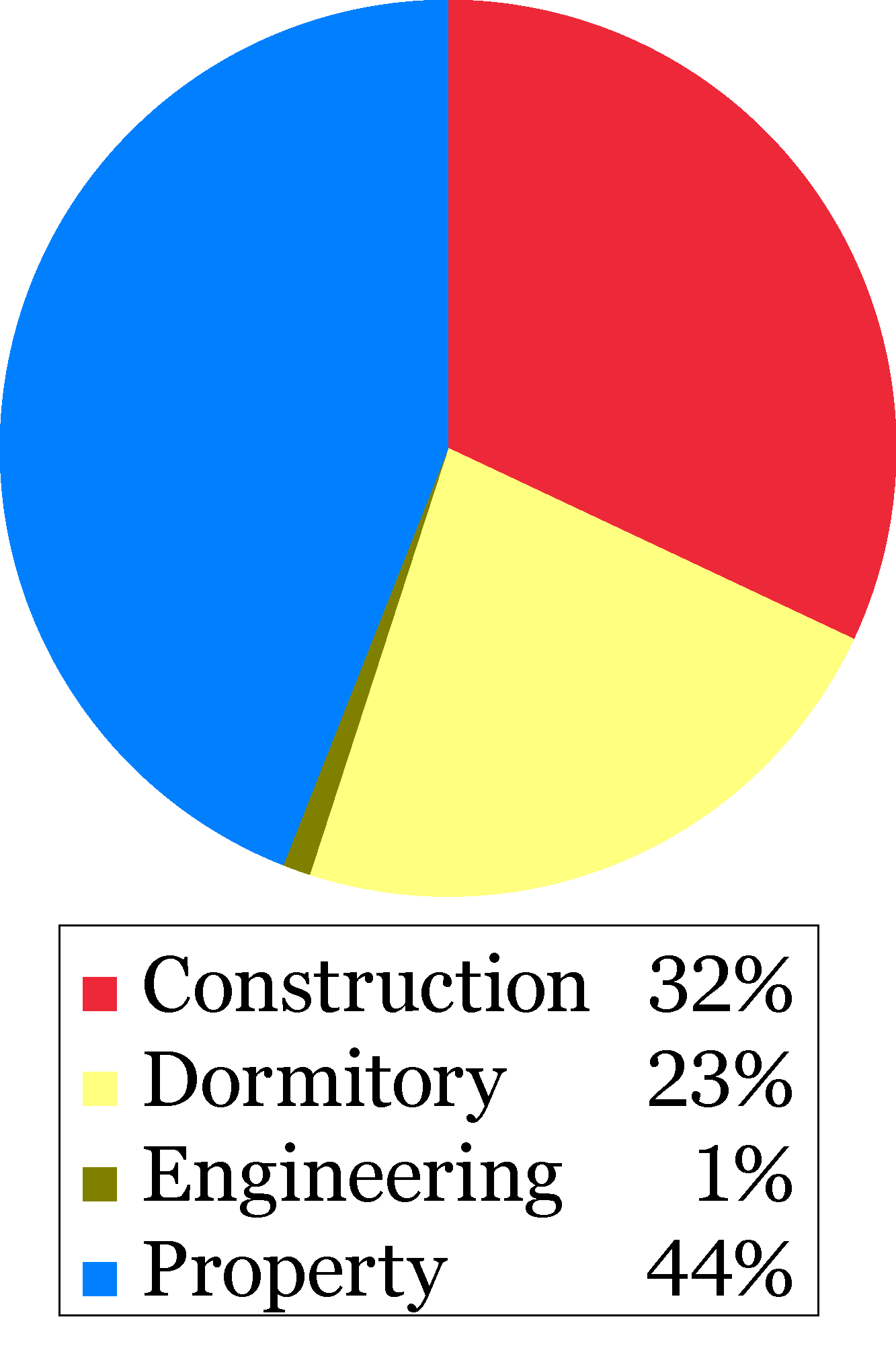 Contribution of profitable segments to Lian Beng's FY2017 segment profit.This significant contribution is included under 'Share of results of joint ventures and associates' instead of the topline as most of its property development projects are held through joint ventures with interest of less than 50%.

A spin-off will allow a transparent valuation of its property business, which will be marked to market on Lian Beng's financial statements.

Other rationale:
Fund its aggressive en bloc purchases and development projects without relying on the Group's financing.
More direct capital market access to finance the hefty start-up costs for property development projects.
Operationally, its senior management personnel will find it easier to focus on their assigned business segments.

Construction sector recovery
Lian Beng's other core business -- construction -- is expected to benefit from the government's plans to bring forward S$1.4 billion worth of public amenities works. Last month, it said it is bringing forward S$700 million worth of projects to this year and next, on top of the S$700 million worth of contracts that it had announced in February 2017.

In light of this, the Group is cautiously optimistic of the outlook for the construction industry. Its net total outstanding value of construction projects in progress stood at $661 million as at 31 August 2017.


| | | |
| --- | --- | --- |
| Financial Highlights (S$ m) | 1QFY2018 | yoy change |
| Revenue | 37.2 | -47.5% |
| Gross profit | 12.4 | -33.1% |
| Gross margin | 33.4% | 7.2ppt |
| Net profit attributable to shareholders | 8.9 | -29.4% |
| Cash reserves | 146.0 | -10.6% |
| Total borrowings | 653.7 | -4.9% |

For its 1QFY2018 media release, click here.