Main reference: Story in Securities Times

IT LOOKS LIKE China shares will finish the year around 7% lower.

Here are the stocks in 2013 that saw the heaviest turnover, were most appreciated and adored, and which had the most head-turning full-year earnings outlook.



A-share investors are no doubt hoping for sustained upturns next year after a rocky 2013. Source: Yahoo Finance

Most traded

Surfilter Network Technology Co Ltd (SZA: 300311), a developer and producer of network content and behavior auditing/monitoring products as well as security audit related services, saw its shares traded the most heavily in 2013, with a total turnover ratio of 3,336% for the year.

That averages out to the firm seeing over 14% of its Shenzhen-listed shares changing hands each trading day.

Daily trading turnover among A-shares has been somewhat muted at times this year due to tighter credit – or fears thereof – alongside lingering economic recovery worries.

Part and parcel of the online monitoring and security product maker's popularity this year has been the continued rise of mobile device use and the government's corresponding desire to upgrade its security apparatus.

Also, China's fast-growing online gaming sector – the world's largest at well over six billion usd a year – provides a lot of related business for Surfilter.

Furthermore, the firm's auditing-related products and services are increasingly in demand by a corporate world obsessed with proving themselves transparent and above-board in their bookkeeping.

The firm's clientele is widely spread across government institutions, military-industrial sectors, internet cafes, schools, financial institutions, energy, hotels, hospitals and many others.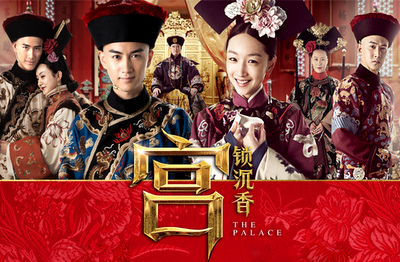 Wasu's shows appeal to a broad domestic audience.   Photo: WasuMost appreciated

Cable and other pay TV services firm Wasu Media Holding Co Ltd (SZA: 000156) wins the "most appreciated" honor among A-shares in 2013.

For the year, Wasu was the most frequent visitor to the various leaderboard lists (龙虎榜) set up to monitor which Shanghai or Shenzhen-listed stocks led the session in various performance categories.

Wasu made the cut 74 times in 2013, with audio tech firm Shenzhen Fenda (SZA: 002681) in second with 64 and air filtration play Xiamen Savings Environmental (SZA: 300056) with 60 appearances.

The media play has a wide assortment of entertainment catering to a broad demographic, and is available via online or interactive TV pay formatting.

Most loved

Figures show that analysts and other financial sector experts were most bullish on their own sector this year, and within the sector, Shanghai Pudong Development Bank Co Ltd (SHA: 600000) was the most loved as an investment theme in 2013.

The firm led its peers with 57.7 billion yuan in buying activity for its shares this year, with
Haitong Securities closely behind at 55.9 billion.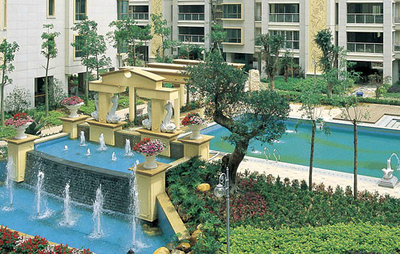 Yihua expects a 4,190% bottom line surge this year.   Photo: YihuaThe Shanghai-based lender is one of China's most ubiquitous banks, having an established presence in all but three PRC provinces – Tibet, Ningxia and Hainan – while also enjoying a foothold in Hong Kong.

Investors also like the bank's steady and seemingly sustainable expansion plan.

Even though domestic lenders have faced revenue pressure due to interest rate adjustments this year, Shanghai Pudong Development Bank has enjoyed relatively stable business growth.

Capital Research expects the bank to see net profit growth of 19.6% and 10.3% this year and next, respectively, reaching 409 million yuan and 451 million yuan.

Sexiest forecast

The winner of the most eye-popping full-year earnings outlook is Yihua Real Estate Co Ltd (SZA: 000159).

The property developer, which mainly operates in the city of Shantou, Guangdong Province, expects its 2013 bottom line to surge 4,190% to 100 million yuan.

That translates to an EPS jump of 3,000% to 0.31 yuan.

The real estate firm says that new launches of high-end properties will mean an earnings bonanza for the Shenzhen-listed counter.


---

See also:

CHINA 2013: Most Bullish Stock, Top Mover, Top $ Magnet, Most Expensive