Main reference: Story by Sinafinance blogger Gu Dao

BY WAY of introduction, I am a male, flirting with forty.

Between the years 2007 and 2012, I saw 1.5 million yuan of my money disappear into thin air.

Here's how it all went down.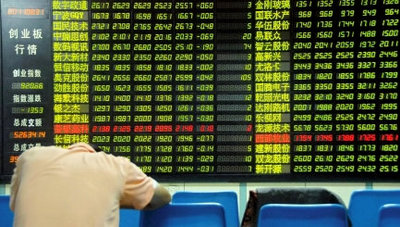 The past few years have left many investors in the red and singing the blues. Photo: huaxiI came to Shenzhen in 2006 with just 1,200 yuan in my pocket to set up a small trading firm.

I really worked hard that year and managed to rake in around 750,000 yuan as the global economy was still relatively vibrant.

With two small sons, this was quite a blessing as their upbringing in Shenzhen can be quite costly.

At the time I rented a small place, planning to play the market and use my expected winnings to eventually buy a house of my own.

I wasn't easily satisfied with early successes at work and investing, and set myself a goal: the one million yuan I realized from initial share gains must be increased tenfold in order to afford the type of home I had my heart set on.

Up to that point, I looked around and realized that a great many of my acquaintances had already landed properties thanks to their market earnings.

But in mid-2007, I still only had a net worth of a few million yuan, still short of what I needed to buy a nice enough house.

In early January of 2007, I was already heavily invested in A-shares, though having no prior share-buying experience.

The whole affair was quite unfamiliar and overwhelming for me, to be frank.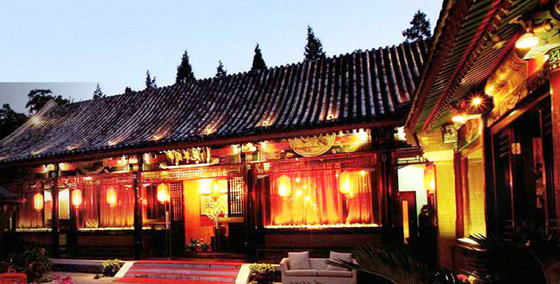 Poly Property was an early gainer for one A-share investor. Photo: Poly

My first big leap forward was to dump around 300,000 yuan into domestic equities and my robust early returns left me with a false sense of both confidence and virtual invincibility.

Vicious cycle

Like a novice gambler winning his first-ever hand at the blackjack table, I was unable to control the urge to keep upping the ante and investing more.

When the benchmark Shanghai Composite Index hit the psychologically-significant level of 6,000 points, I had already put one million yuan of my hard-earned money into the market.

Complicating matters at the time was the fact that I had set up an auxiliary firm.

The terms of my bank loans dictated that I was only able to use 10% of my assets for outside investments, and that was only after attaining proper authorization.

Lending regulations mandated that only one application per week could be considered, so I was forced to slowly hemorrhage my firm's wealth into the stock market.

It wasn't all bad news at the time as I was able to capitalize on a buy-in price of 40 yuan for Poly Real Estate (SHA: 600048) which soon after reached 90 yuan.

But just as eager as I was to jump onboard at 40 yuan, I was equally content to wait out the developer seemingly ad infinitum, thinking it would continually bring me good news each morning.

The end result was that my patience got the best of me and I was overconfident, holding on to the counter well past the logical jumping-off point.



Recent China shares performance. Source: Yahoo Finance

I also got into Ping An Insurance (SHA: 601318) at 90 yuan and it also soon jumped to 140.

But I repeated the mistake of Poly with Ping An.

I committed similar acts of hubris with several other stocks at the time.

I recall that my portfolio topped off at 2.5 million yuan around then and I found it hard to say no to any new "opportunities," yet stubbornly hung on through thick and thin.

We all know what happened between 2008 and 2010.

To make a long story short, by 2011 my investments were worth a million yuan, or 1.5 million shy from four years earlier.

I recall that a couple years ago, other than the temporal allotments for sleeping and eating time, I would spend virtually all day staring at a screen looking for any sudden movements in key components of my portfolio.

Here's the skinny.

I have spent countless hours over the past half decade scrutinizing the one-month, half-year and yearly moving average of countless counters and I can't say with any certainty that it has helped or hindered my fortunes in any way.

Therefore, one upside to my massive losses is that I can in no way blame laziness or inattentiveness for my travails.

I was admittedly sucked in by the early gains I saw, and had no idea that the 2008 bump in the road would be so transformative, in a bullish sense.

My advice: don't get caught up in the hype. Always research big-ticket portfolio picks for actual versus potential value.

Perhaps it's just bad timing on my part, but I prefer to think that at least I didn't lose the 1.5 million at some casino in Macao where research is – at least in theory – of no value at all.


---

See also:

CHINA SHARES: Expert Takes